Phoenix, AZ / Morrisville, VT: EcoFasten Solar's Rock-It System and the newly launched Rock-It System 2.0, rail-free solar roof mount solutions, are now certified to UL 2703 First Edition.
The Rock-It System and Rock-It System 2.0 conform to UL 2703:2015 First Edition, by Nationally Recognized Testing Laboratory (NRTL) TĂśV Rheinland, and hold a Class A Fire Resistance Rating when using Type 1, listed PV modules.

Product compliance was determined through rigorous, uncompromised testing per UL 2703 First Edition.
UL 2703 First Edition is comprised of three required testing parameters:
• Integrated Grounding and Bonding
• Fire Classification
• Mechanical Loading
The systems feature North-South adjustability, and the unique top-down leveling allows the installer the freedom to level as they go, as well as after the array is installed.
View detailed product information and documentation by visiting the company's Rock-It System and Rock-It System 2.0 product pages on the EcoFasten Solar website.
About EcoFasten Solar: EcoFasten Solar designs, engineers, and manufactures patented, watertight solar roof mounts. The company provides mounting solutions that are easy to install, cost-effective, rugged in fabrication, and unsurpassed in quality. Comprised of a seasoned and growing team of professionals with talent, ability, and drive, all EcoFasten Solar products are precision-designed with the installer in mind.
Featured Product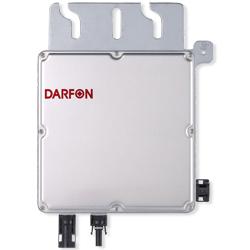 The Darfon G320 is the microinverter solution for today's high-power solar modules. The G320 handles 60- and 72-cell modules up to 350W DC and outputs up to 300W AC. The G320's 3-phase configuration accommodates the electrical distribution systems of most commercial buildings and to reduce, if not eliminate, the need for expensive transformers. The G320 comes in four voltage/phase configurations, so it can be installed in residential, commercial or utility applications.