SkyBox, FLEXmax Ultra 300V charge controller debut provides customers with a wider range of renewable energy system design tools
ARLINGTON, Wash.--(BUSINESS WIRE)--OutBack Power Technologies, Inc., a designer and manufacturer of advanced power electronics for renewable energy, backup power and mobile applications, will launch new additions to its line of renewable energy products at Solar Power International (SPI) convention September 12-15, 2016 at the Las Vegas Convention Center in Las Vegas, Nevada. The companys energy storage and management solutions—leading with the new SkyBox True Hybrid Energy System will help solar installers and users meet the challenge of integrating renewable energy generation with storage.

SkyBox makes smart solar simple with an advanced technology single-box design, and represents a breakthrough in the field of advanced power conversion, processing and control.
"SkyBox gives users more value for their renewable energy investment—both up-front through simplified design and installation, and, over the long-term, through the ability to 'see a higher return on that investment through greater control over how they make, store and manage their energy," explained Drew Zogby, president of Alpha Technologies (OutBacks parent company). "Breakthroughs such as SkyBox truly demonstrate how our proven 'mastery of the off-grid translates into not only being the 'first choice for the new grid but in some cases the only choice—in our booth at SPI well be exhibiting capabilities that no other single brand can currently offer."
For solar professionals, OutBack expects SkyBox to revolutionize the process of designing and installing PV/solar systems with energy storage. "We asked leading solar installers to imagine their 'wish list for the perfect power conversion platform ahead of developing SkyBox," said Steve Karaffa, senior vice-president/energy & industrial for the Alpha Group. "Based on their input, we re-invented the concept using all-new digital technology to create an all-in-one unit with superior efficiency and features for end-users, while reducing installation time, cost and complexity for installers—and in a compact form-factor engineered for quiet, trouble-free operation."
Continued Karaffa, "Our unique SkyBox architecture will save installers time and increase system owner satisfaction. Most important, SkyBox provides system designers with unprecedented flexibility—they can literally install now, figure out energy storage later. SkyBox is flexible and intelligent enough to work with current and future energy storage technologies and configurations, and can even be commissioned and operated prior to battery installation."
OutBacks new FLEXmax Ultra 300V charge controller continues the trend of making system operation simpler for installers. It also reduces system installation time, cost and complexity, with key safety features such as arc-fault and ground-fault built-in. The higher power rating also making it possible to design systems with longer solar panel "strings" with fewer components.
Enhancements were also made to OutBacks trusted OPTICS control and monitoring technology, which provides sophisticated energy flow metrics at-a-glance. The enhancements include the addition of solar "fleet" management for users with multiple systems, in campus or micro-grid applications. All of OutBacks innovations are designed with residential energy independence in mind, providing homeowners and installers with reliable, "future-proof" technology to ensure a high return on investment regardless of changing regulatory policies and energy scenarios.
About OutBack Power Technologies
OutBack Power Technologies, a member of The Alpha Group, is the leading designer and manufacturer of advanced power electronics for renewable energy, back-up power and mobile applications. Founded in 2001 with an emphasis on product performance and innovation, OutBack is now a brand leader in the renewables industry, backed by the resources of the 40 year-old Alpha Group. OutBack is established as the first choice of professionals designing systems for harsh environmental conditions and applications where reliability is paramount. Whether the application is village micro-grids in Africa, rural electrification projects in Latin America, remote off-grid cabins in Alaska, or a suburban home in Southern California, OutBack Power Technologies has set the bar for delivering advanced power conversion electronics. OutBack products and systems are sold through a network of distributors serving advanced solar installers around the globe. Famous for its legendary power electronics, OutBack is also a leader in the rapidly-growing field of energy storage for PV systems. For more information, please visit www.outbackpower.com.
Featured Product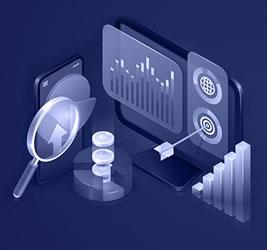 At Precedence Research we combine industry-leading insights with ground-breaking research techniques to help our clients successfully address their unique business challenges and achieve mission-critical goals. Our suite of services is designed to give tailwinds to businesses.