Mr. Dieterich is available to speak at conferences nationwide and interviews. He is focused and passionate about his movement and always eager to educate others.
Best selling author of Renew And Sustain Mike Dieterich created a sustainable business that provides global sustainability solutions.

Mike is an innovative award winning filmmaker and producer. Mr. Dieterich is a environmental scientist and LEED Accredited Professional with over twelve years of experience in the sustainable development field, he has managed energy and environmental projects for a range of local and international organizations.
Mike's consulting firm Renew And Sustain founded in 2007 has been successful in helping people and organizations navigate their path to sustainability. Mr. Dieterich's goal is to create winning strategies for communities worldwide. He is dedicated and passionate about his movement.Mike has been spoke at Universities and conferences and is available for speaking engagements. I had a chance to speak to him recently and discuss his ideas and strategies.
Mr. Dieterich has been a featured sustainability expert for a UNESCO sustainability conference, US Congress, UN Climate Action Forum, Carnegie Melon, NY Times, various Fox & NBC stations, and recently did a TEDx Talk on a zero energy water waste future.
Featured Product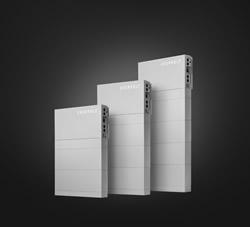 Panasonic's Total Home Energy System is built to deliver. The same battery technology we use to power the world's most advanced electric cars is now available to power your home. But it doesn't stop there. The all-in-one renewable energy system pairs Panasonic solar panels with Evervolt™ batteries to offer your customers a complete solar + storage solution, manufactured and warrantied by a company you know you can trust. In stock now.