World's First IoT Monitor for Solar and Wind Generators Gives DiY Enthusiasts Insight into their Power Usage and how it's Affected by Weather
SCOTTSDALE, Ariz., Sept. 15, 2016 /PRNewswire/ -- Rare Labs, a leading software and technology development firm, today announced the launch of the Kickstarter campaign for Solarable http://kck.st/2d2QTgP, an IoT monitor for solar and wind generators. The company is looking to prove the market potential of the Solarable monitor and raise $12,500 to produce the initial shipments in early 2017.

Solarable is an IoT monitor and forecaster that links to solar or wind-powered generators. It monitors, tracks, and predicts the daily energy budget, accounting for weather and power consumption. This enables people to better manage their personal power generators. Unlike other monitors, Solarable works with any inverter or batteries, which provides tremendous flexibility to people building their own personal energy generation systems.
Solarable is a new IoT monitor and forecaster for solar and wind generators. It is currently running a Kickstarter campaign to raise funds to go into full production in early 2017.
Solarable is a new IoT monitor and forecaster for solar and wind generators. It is currently running a Kickstarter campaign to raise funds to go into full production in early 2017.
Check out the Kickstarter Video here: https://youtu.be/IB6mhvE17pQ
"Solarable is the first IoT monitor that gives people the flexibility to monitor any solar or wind powered generator system and forecast an energy budget based on weather," said Gary Bennett, chief architect at Rare Labs, LLC. "As a DiY and IoT enthusiast myself, I realized while building my first couple of solar generation systems, that there is a huge need in the market for a monitor that can alert you of your power usage and expected demand. Without such a device, people are not able to ensure that the devices they are powering will have enough energy to keep running without constant supervision of the generation system."
"At Rare Labs we are looking to utilize our tech know-how to solve problems and make life better," said Arnold Jee, CEO of Rare Labs, LLC. "When Gary came up with the idea for the Solarable monitor, we knew it was something we wanted to pursue. Since then, we've put in the resources to build the prototypes, source the components, design the Solarable, and create the mobile App so people can interface with the device. The next step is bringing the project to the market and we've chosen Kickstarter as the platform to help us make the Solarable a reality."
Solar and Wind power are becoming more important as reliable and renewable forms of energy. However, there is currently no way to monitor Solar and Wind generators and provide information, and remote notifications, based on weather, generation and system demand. Solarable provides these indicators so users can reliably power their homes, RV's, cabins, tiny homes, and remote pumps and motors.
Solarable is an IoT device that monitors Solar Generator or Wind Generator performance. With its on-board LCD, and iOS and Android apps, it provides:
solar panel or wind turbine current (amps), volts and power (watts)
battery volts and available power
electrical demand - current, volts, power
mobile notifications and alerts - system health, low solar/wind generation and high demand
battery lifetime cycles and lifetime cycle remaining
72-hour solar budget prediction, based on weather forecast and usage history
a visual cue for the state of your solar or wind generator as the display-dial pulses different colors
About Rare Labs
Rare Labs is based in Scottsdale, AZ, and works as an external technology R&D division for multiple companies in the Southwest. The firm employs a variety of specialists in software development, product management, creative design, systems integration, project management and business strategy to give partners a complete solution in a single company. Rare Labs has the goal of being the go-to provider of technology development for companies that need custom solutions which provide a strategic advantage in their respective markets. Rare Labs, a Rarity Investments company, has the ability to scale its local development capabilities to meet the needs of the market. For more information, visit: www.rarelabs.io
Featured Product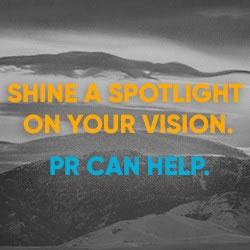 FischTank Marketing and Public Relations provides communications and marketing services to both start-up and established renewable energy companies. We provide media relations, content writing, digital/social media, and other marketing support to companies working in sectors spanning solar, LED lighting, energy storage, hydrogen, battery development and manufacturing, alternative fuels, and more. Our clients have been featured in top tier media including print, online and broadcast.