Energy from Waste 2016 takes place on 8th and 9th December in Central London
Early this year, Buckingshires £275m energy from waste plant started generating power using what its supporters refer to as some of the 'most advanced energy conversion technology in the world. The plant will treat up to 300,000 tonnes of residual waste to generate 22MW of electricity- equivalent to the energy required to power up to 36,000 homes.*

Against this backdrop, SMi Group are delighted to have Roger Seed, Contracts Team Leader from Buckinghamshire City Council, present a keynote address at the 9th annual Energy from Waste conference when it returns to Central London on 8th and 9th December 2016.
Roger led the delivery of the Energy from Waste (EFW) Programme for Buckinghamshire County Council for a number of years through to the contract live date. His current role involves managing a range of waste related service contracts.
With a focus on the new Energy from Waste plant in Greatmoor, the case study driven presentation will discuss challenges during project delivery as well as project funding. Progressive insight will also be given on future opportunities and developments.
Other notable speakers on the agenda will include:
• Edward Thomas, Head of Performance Improvement, Viridor Waste Management
• Jarno Stet, Waste Services Manager, City of Westminster
• Phil Thomas, WWS Technical Manager, Thames Water
• Nicholas Pollard, CEO, Cory Environmental
• Stuart Hayward-Higham, Technical Development Director, SUEZ R&R UK
• Gaynor Hartnell, Senior Biogas Advisor, Renewable Energy Association
• Lukasz Dziekonski, Director, Management Board Member Marguerite, PKO Bank Polski SA/ Marguerite Fund
• Johnny Stuen, Technical Director, Waste-to-energy Agency, City of Oslo
• Maya Van der Steenhoven, Director of the Public Private Cooperation Heating and Cooling, South-Holland
• Andrew Hartley, Director, Green Investment Bank
• Hubert de Chefdebien, Chairman of ESWET Technical Committee, ESWET
• Kostadin Sirleshtov, Partner, CMS Cameron McKenna LLP, Bulgaria
• Andrew Walster, Assistant Director Streetscene and Greenspace, Coventry City Council
Further information including a full speaker line-up and detailed conference agenda is available online at www.efw-event.com
SMis 9th annual conference:
Energy from Waste
8th - 9th December 2016
Holiday Inn Kensington Forum, London UK
www.efw-event.com
Sponsored by Cory Riverside Energy and RCP Systems
Contact Information:
For media, contact Teri Arri on +44 (0)20 7827 6162 or email tarri@smi-online.co.uk
To register visit the website at www.efw-event.com or contact Andrew Gibbons on +44 (0)20 7827 6156
---END---
*Source: Read more at: http://www.buckinghamtoday.co.uk/news/controversial-275m-energy-plant-starts-processing-waste-1-7203772
About SMi Group
Established since 1993, the SMi Group is a global event-production company that specializes in Business-to-Business Conferences, Workshops, Masterclasses and online Communities. We create and deliver events in the Defence, Security, Energy, Utilities, Finance and Pharmaceutical industries. We pride ourselves on having access to the worlds most forward thinking opinion leaders and visionaries, allowing us to bring our communities together to Learn, Engage, Share and Network. More information can be found at http://www.smi-online.co.uk
Featured Product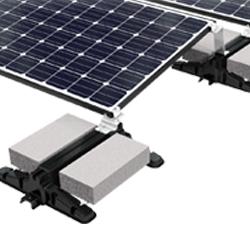 The Power Rail™ Commercial Mounting System is designed with the professional PV solar installer in mind. Both the XD/UD and LD/MD rails feature single tool assembly with the revolutionary patented RAD™ Lock-in-Place bolt for fast and secure module clamping. The high strength marine-grade aluminum rails include an integral wiring channel for securing cables and providing a professional finish.