-Captures more value in fast growth renewables industry -Strategic investment bolsters ability of GE Onshore and Offshore wind businesses to increase energy output and value for customers while in-sourcing production -LM Wind Power will continue to be a leading supplier to other Original Equipment Manufacturers Accretive in 2018
PARIS--(BUSINESS WIRE)--GE (NYSE:GE) the worlds leading digital industrial company, announced today its intent to purchase LM Wind Power, a Denmark-based manufacturer and supplier of rotor blades to the wind industry, for $1.65 billion (€1.5 billion). The deal in-sources wind turbine blade design and manufacturing for GEs Renewable Energy business, improving its ability to increase energy output and create value for onshore and offshore customers. Since 2001, LM Wind Power has been owned by Doughty Hanson, a leading London-based private equity firm.

The acquisition is valued at 8.3 times pro forma earnings before interest, taxes, depreciation and amortization (EBITDA) (2016 estimate). The transaction is subject to customary regulatory and governmental approvals and GE expects to close the transaction in the first half of 2017. GE expects the acquisition to be accretive to earnings in 2018.
As the cost of electricity from renewable sources continues to decline and nations pursue low-carbon forms of energy, renewable sources are gaining share in power generation capacity. In 2015, approximately 50% of all new electricity capacity additions were renewable energy sources, with wind representing 35% of that growth.
Jérôme Pécresse, President and CEO of GE Renewable Energy said, "Increasingly, wind turbine innovation is driven by system design, materials science, and analytics -- all elements of the GE Store. We, along with LM Wind Power, have a deep pipeline of technical innovations that can further reduce the cost of electricity. With our combined global footprint, we can build flexible solutions for customers around the world. This combination will help sustain growth in the wind power industry.
"The acquisition of LM Wind Power, a leading supplier to the wind industry, will help us deliver on that goal. Simply stated, well be more local, have more flexibility and knowledge in turbine design and supply, and more ability to innovate and reduce product costs, while improving turbine performance. We will also develop enhanced digital and services capabilities. All of which will be good for customers, competition in the industry, and the growth of wind power globally."
Marc de Jong, CEO of LM Wind Power, said "This deal will merge the speed and focus of LM Wind Powers entrepreneurial culture with GEs world-class engineering and operational capabilities. Our two organizations are highly complementary and the transaction positions us well to respond faster to customer needs and enhance performance of wind turbines to ultimately reduce the cost of energy. We look forward to working closely with the GE Renewable Energy team to accelerate our growth strategy and continue to deliver greater value to all our customers."
With over three decades of experience and 190 patents, LM Wind Power is a leading supplier of blades for the wind turbine industry, offering blade development, manufacturing, service and logistics. Today, GE is not producing blades and LM Wind Power is its largest blade supplier. Since 1978, LM Wind Power has produced more than 185,000 blades, corresponding to approximately 77 gigawatts (GW) of installed wind power capacity, which can each year effectively replace approximately 147 million tons of CO2. Their success was achieved through a commitment to continuous improvement, quality, cost, research, product development, and excellent customer relationships and service.
LM Wind Powers global manufacturing footprint includes 13 factories located on four continents in 8 countries including Denmark, Spain, Poland, Canada, USA, India, China and Brazil, in or close to key wind power growth regions to effectively serve its customers.
Pécresse stated, "LM Wind Power has a terrific team, with a strong passion for their mission to power a cleaner world. Their values of customer-focus, teamwork, trust, and ownership are harmonious with our own values. Im very optimistic that together we will help shape the future of energy."
GE Renewable Energy is expected to sustain a solid growth rate over the next few years. The integration with Alstom Power is on track and global demand is robust. The business can fully leverage all elements of the GE Store. GE expects sustainable growth in margins and returns.
Following the closing of the deal, GE intends to operate LM Wind Power as a standalone unit within GE Renewable Energy and will continue to fully support all industry customers with the aim of expanding these relationships. GE will also retain the ability to source blades from other suppliers. LM Wind Power will continue to be led by its existing management team and be headquartered in Denmark, where it also maintains a global technology center.
About GE Renewable Energy:
GE Renewable Energy is a $9 billion dollar start-up that brings together one of the broadest product and service portfolios of the renewable energy industry. Combining onshore and offshore wind, hydro and innovative technologies such as concentrated solar power, GE Renewable Energy has installed more than 370 gigawatts capacity globally to make the world work better and cleaner. With 13,000 employees present in more than 55 countries, GE Renewable Energy is backed by the resources of the worlds first digital industrial company. Our goal is to demonstrate to the rest of the world that nobody should ever have to choose between affordable, reliable, and sustainable energy.
Follow us @GERenewables
www.gerenewableenergy.com
About LM Wind Power:
LM Wind Power is the world's largest designer and independent supplier of rotor blades for wind turbines, with a global manufacturing footprint that includes blade factories in Brazil, Canada, China, Denmark, India, Poland, Spain and the United States. The company has produced more than 185,000 blades since 1978, corresponding to more than 77 GW installed capacity and global savings of more than 147 million tons of CO2 annually.
About Doughty Hanson:
Founded in 1985, Doughty Hanson is one of Europes longest-established and most experienced private equity firms. Over more than three decades and six funds, the Firm has invested in over 60 companies and has established a strong track record of investing in and growing market-leading businesses.
Doughty Hanson focuses on majority ownership and control of businesses in the European middle market and is rightly acknowledged as a pioneer in the area of active ownership.
Doughty Hanson has helped many of the companies acquired grow into successful international organisations, with a number of them listed on major stock exchanges while others have become divisions of larger global companies.
Featured Product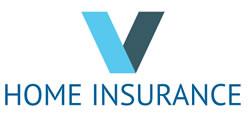 vHomeInsurance.com analyzes home insurance, climate and other environmental factors that impact insurance.