The Smart Electric Power Alliance (SEPA) announces the publication of a new report, "Distributed Energy Resources Capabilities Guide," the third release of its Beyond the Meter series focused on energy system transition.
WASHINGTON, D.C. -- The Smart Electric Power Alliance (SEPA) announces the publication of a new report, "Distributed Energy Resources Capabilities Guide," the third release of its Beyond the Meter series focused on energy system transition.

The guide covers the technical capabilities of distributed energy resources (DERs) -- including solar, storage, energy efficiency and demand management -- to provide critical grid-support services to help utilities maintain reliability as they integrate more intermittent renewables. Each resource is evaluated for its potential to provide specific kinds of support, such as load following and balancing, and voltage and frequency regulation, as shown in the guides DER capabilities matrix.
"Traditionally, utilities and regulators have looked to fast-starting but expensive 'peaker plants for flexible backup for renewables," said Ryan Edge, SEPA research analyst and lead author on the report. "But going forward, DERs could provide equally flexible and less costly solutions. For example, peakers typically take 10 minutes or more to ramp up; batteries and advanced inverters could provide much faster response times -- in some cases, even less than one second."
Edge noted that some of the resources in the guide are currently prevented from providing specific capabilities -- although they could -- due to regulatory constraints or current market conditions. In other instances, such as in PJM Interconnections market, they are already being used for ancillary service regulation.
"Our impetus for writing this report is to help familiarize utility planners and grid operators with these resources now, so they can integrate them into their systems as energy markets and regulatory landscapes evolve -- and the technologies get even better," Edge said.
"SEPAs 'DER Capabilities Guide is an excellent resource for our industry," said Carmine Tilghman, Senior Director of Energy Supply at Tucson Electric Power, which is currently conducting a number of DER pilots. "With so many technologies and programs, coupled with varying operational and reliability requirements around the country, it can sometimes be difficult to sort fact from fiction when discussing the capabilities of these distributed resources. SEPA does a great job identifying the various technologies and providing simple, accurate explanations of the necessary services and what they mean. Every individual who is even remotely involved in the future of the grid should read this guide."
The guides free Executive Summary is available here. For a media review copy or to hear a webinar on the report, contact K Kaufmann, Communications Manager, kkaufmann@sepapower.org.
SEPAs Beyond the Meter series also includes:
• "Beyond the Meter: The Potential for a New Customer-Grid Dynamic"
• "Addressing the Locational Valuation Challenge for Distributed Energy Resources," coauthored with Nexant
About SEPA
The Smart Electric Power Alliance (SEPA) is an educational nonprofit working to facilitate the utility industrys transition to a clean energy future through education, research and collaboration. SEPA offers a range of research initiatives and resources, as well as conferences, educational events and professional networking opportunities. SEPA is co-founder and co-sponsor of Solar Power International and winner of the Keystone Policy Centers 2016 Leadership in Energy Award. For more information, visit www.sepapower.org.
Featured Product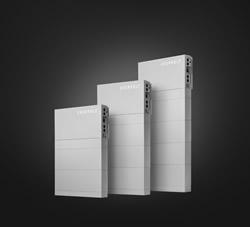 Heterojunction technology minimizes electron loss - Thin amorphous silicon layers reduce electron carrier loss to minimal levels. The result is a remarkably high-efficiency solar cell that produces Greater long-term energy output. Innovative pyramid structure absorbs more sunlight - A uniquely effective pyramid structure optimizes sunlight capture. By reducing outward reflection and directing sun rays inward to the cell, HIT absorbs more sunlight and generates more electricity for your home. Dual-sided cells multiply energy output - Advanced bifacial cells work in concert with the pyramid structure to multiply solar power output exponentially. Available sunlight is captured from both sides of the panel, converting more sunlight into electricity.