CommUnity to connect sustainable energy industry
InnoEnergy, the innovation engine for Europes energy industry, has officially launched an interactive social network to connect the sustainable energy sector. The platform was unveiled at InnoEnergys AlumniUnite event in Barcelona from 28th - 30th October 2016.

Sustainable energy innovators, entrepreneurs and companies across the world who wish to connect with like-minded individuals can sign up to CommUnity now for free. The platform is designed to unite sustainable energy game changers, creating a place for them to share ideas and develop energy innovations.
"Social media is central to modern global business. CommUnity will bring this modern, digital channel of communication to the sustainable energy sector," said Diego Pavia, InnoEnergys CEO. "The energy industry is facing unique challenges, CommUnity will bring sustainable energy stakeholders together to form innovative ideas, develop new projects and overcome hurdles within the sector."
CommUnity will also be a portal for members to offer and receive jobs and internships, as well as to become a sustainable energy mentor or mentee. The social media platform will be freely available. A premium membership will also be available, which will unlock further features.
The launch of CommUnity at AlumniUnite was attended by 200 of InnoEnergys alumni, entrepreneurs, students and employees. The event provided an opportunity for attendees to discuss the challenges faced by the energy industry, while energy companies were able to connect with new talent in the sustainable energy space.
Featured Product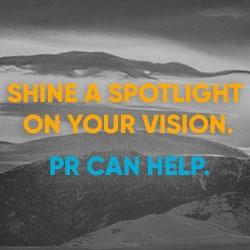 FischTank Marketing and Public Relations provides communications and marketing services to both start-up and established renewable energy companies. We provide media relations, content writing, digital/social media, and other marketing support to companies working in sectors spanning solar, LED lighting, energy storage, hydrogen, battery development and manufacturing, alternative fuels, and more. Our clients have been featured in top tier media including print, online and broadcast.