CMT's Asia Renewables Summit—in Jakarta on 27 February - 1 March, with dual tracks on 3rd Biomass & BioEnergy Asia and Indonesia Renewable Power—highlights Asia's biomass and biogas energy market progress and future potential as well as Indonesia's solar, wind, hydro, biomass and waste-to-energy power development plans.
The summit opens with a Combined Plenary Session featuring keynote addresses by PLN Persero on its Role in Enabling Renewable Power Growth, Mayer Brown on 'Navigating the Challenges in Land Access & Regulatory Structure and a Financing Panel deliberating on 'Renewable Power Projects in Indonesia & SE Asia led by IFC, PT Indonesia Infrastructure Finance, Societe Generale Asia, OPIC and ReEx Capital.

Post morning plenary, the summit breaks into two individual tracks with 3rd Biomass & BioEnergy Asia spotlighting on Indonesias biomass-to-energy projects by Ata Marie Group and Solcofin while a senior rep from General Electric leads a discussion on the Techno-Economics for Indonesias municipal solid waste to energy projects.
The track also covers Asias biogas market outlook via sessions on:
• Development of Biogas Projects - Reflections and Opportunities for Value Creation in Palm Oil Based Biogas - Felda Palm Industries
• Operating Experience of Biogas Plants in SE Asia & Value -Add with Biogas Refining - Asia Biogas
• Specificities of Biomass & Biogas Projects: What Makes a Project Bankable? - ReEx Capital Asia
• Techno-Commercial Comparison of Biomass & Biogas Power Plant Technologies - Owl Energy
Other sessions in this track are - 'Optimizing Use of Bamboo Biomass for Energy & Fiber in Thailand & SE Asia by Kasetsart University and 'Creating Sustainable Access of Energy for Small Island Communities in Indonesia with Bamboo as Biomass Energy Feedstock by PT. Charta Putra Indonesia.
The concurrent track on Indonesia Renewable Power features a key presentation on 'IPPs & Investment Prospects/Options of Geothermal Energy Projects in Indonesia by P.T. Star Energy that will be followed by sessions on:
• Risk Management of Geothermal Exploration in Indonesia - Societe Generale
• Project SPORE - An Off-Grid Renewable Energy Demonstrator - ENGIE Lab
• Drivers & Key Considerations for Foreign Investors on Indonesian Hydro IPPs - Pinsent Masons
• Operating Utility-Scale Solar Power Plant in Indonesia - Conergy
• When to Use EPC(M) instead of EPC as Contracting Model for Solar Projects - Owl Energy
• Utility-Scale Wind Power Plant in Indonesia - Case Studies & Perspective - Asia Green Capital and UPC Renewables Indonesia
Organized by Centre for Management Technology (CMT), the program includes a Separately Bookable Pre-Conference Workshop titled 'Optimal Thermochemical Utilization of Your Agricultural Residues: Present & Future. The summit also have Vermeer as exhibitor.
Visit 3rd Biomass & BioEnergy Asia website http://www.cmtevents.com/aboutevent.aspx?ev=170303a&pu=270157 for more information or contact Ms. Hafizah at +65 6346 9218.
Visit Indonesia Renewable Power website http://www.cmtevents.com/aboutevent.aspx?ev=170303b&pu=270158 for more information or contact Ms. Grace at +65 6346 9147.
Featured Product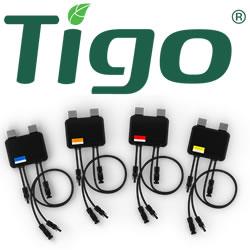 Tigo will announce the new product launch of the patented UHD-Core TS4-A (Advanced Retrofit/Add-on) Platform at SPI 2019. The new TS4-A-M (Monitoring) & TS4-A-S (Safety) units have improved lightweight hardware and lower labor costs to address a range of functions and budgets. The TS4-A-M allows module-level monitoring via Tigo's SMART Website & App. The TS4-A-S is UL-certified as a rapid shutdown solution for residential and C&I PV system. Both units join the Tigo's multivendor solution that works with almost any inverter and smart module in the global PV market. Contact sales@tigoenergy.com for pricing, shipping, and availability in Q4'19.