Highlights include latest HVDC innovations, digital substations and other smart solutions that build on ABB Ability™ offering
ABB will showcase a wide range of innovative products, systems, software and service solutions at the Hannover Messe in Germany from April 24 - 28, 2017, that are helping to shape the transformation of the power sector as part of the energy revolution.

The increasing integration of intermittent renewables and distributed energy sources and new demand loads like data centers and electric vehicles, are bringing new challenges. The grid needs to become more flexible and intelligent to handle these complexities. At the same time, stability and ensuring a steady, reliable and quality power flow to consumers is critical.
"The increasing digitalization of the power value chain is key to addressing new grid complexities" said Claudio Facchin, President of ABB's Power Grids division. "Our pioneering technology heritage, domain expertise and unparalleled global installed base, positions us as a partner of choice for enabling a stronger, smarter and greener grid."
As a centerpiece of its digital offering, ABB will demonstrate its digital substation concept at the event. This key component for enabling a smarter grid, builds on ABB Ability™, the company's latest offering that brings together all of ABB's digital products and services to create real business value for customers.
A digital substation is smaller, more reliable, has a reduced lifecycle cost and is simpler to maintain and extend than an analog one. Digital communications with fiber optic cables will replace traditional copper connections that use analog signals - enhancing safety, flexibility and availability of power, while reducing cost, risk and environmental impact. As part of the digital substation demonstration, ABB will also exhibit a high voltage gas insulated switchgear (GIS) with advanced features to enable digital control, supervision and monitoring.
This intelligence is also extended to the management of assets through the integration of information and operational technologies, showcased as part of the ABB Ability™ Asset Health Center solution, combining ABB's vast competence and installed base and the company's enterprise software portfolio.
ABB will also exhibit the latest developments in its voltage source converter (VSC) based high voltage direct current (HVDC) solution called HVDC Light®, to mark 20 years of this breakthrough technology, pioneered by the company. HVDC Light® is extensively being deployed for applications such as interconnecting countries to support trading of electricity and to integrate renewable energy sources such as offshore wind, to bring clean power to millions of people. The ABB Ability™-based MACH control and protection system, which acts as the brain of transmission systems like HVDC will also be displayed. As part of its offering, ABB will also showcase its power quality, storage and service solutions.
Contact: Head of Communications, Power Grids division, ABB, Harmeet Bawa, harmeet.bawa@ch.abb.com, Tel: +41 43 317 71 11
ABB (ABB: NYSE) is a pioneering technology leader in electrification products, robotics and motion, industrial automation and power grids, serving customers in utilities, industry and transport & infrastructure globally. Continuing a more than 125-year history of innovation, ABB today is writing the future of industrial digitalization and driving the Energy and Fourth Industrial Revolutions. ABB operates in more than 100 countries with about 132,000 employees. www.abb.com
Featured Product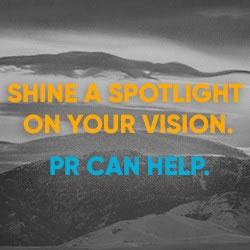 FischTank Marketing and Public Relations provides communications and marketing services to both start-up and established renewable energy companies. We provide media relations, content writing, digital/social media, and other marketing support to companies working in sectors spanning solar, LED lighting, energy storage, hydrogen, battery development and manufacturing, alternative fuels, and more. Our clients have been featured in top tier media including print, online and broadcast.