Blockchain technology can be used to reduce the cost of utility bills or the need for working capital in wholesale market gas or electricity transactions.
TOKYO, May 10, 2017 - (JCN Newswire) - Tokyo Electric Power Company Holdings, Inc. announced today that it has joined forces with Centrica plc, Elia, Engie, Royal Dutch Shell plc, Sempra Energy, SP Group, Statoil ASA, Stedin, and TWL (Technical Works Ludwigshafen AG) to support the Energy Web Foundation (EWF), a non-profit organization whose mission is to accelerate the commercial deployment of blockchain technology in the energy sector. This support provides EWF with a first round of funding amounting to $2.5 million.

EWF is a partnership between the Rocky Mountain Institute, an independent, U.S.-based nonprofit organization focused on driving the efficient and restorative use of resources, and Grid Singularity, a blockchain technology developer specializing in energy sector applications.
Blockchain technology can be used to reduce the cost of utility bills or the need for working capital in wholesale market gas or electricity transactions. It also has the potential to play a game-changing role in the energy sector by allowing millions of energy devices (HVAC systems, water heaters, electric vehicles, batteries, solar PV installations) to transact with each other at the distribution edge while supporting utilities and grid operators to integrate renewable energy capacity at a much lower cost.
"Distributed energy resources (DERs) such as solar, wind, and electric vehicles are a growing trend in Japan as well as the rest of the world," said Hirokazu Yamaguchi, Executive General Manager, Global Innovation & Investments at TEPCO. "We believe that blockchain technology has the potential to play a significant and critical role in the transition to a more secure, resilient, cost-effective, and low-carbon distributed energy paradigm, and that joining EWF will help us to offer new and improved services to TEPCO customers."
EWF is developing an open-source IT infrastructure and aiming to push the most promising use cases into proof of concepts and commercial applications, while incubating an ecosystem of application developers, and cooperating with regulators and standardization bodies to facilitate deployment. EWF is soliciting collaboration with other technology providers eager to support the open-source approach of eliminating energy market entry barriers.
More information on EWF can be found at:
www.rmi.org/about/news-and-press/press-release-energy-web-foundation-launch/
About Tokyo Electric Power Company Holdings, Inc.
Tokyo Electric Power Company Holdings, Inc. (TSE: 9501), headquartered in Tokyo, Japan, is the largest utility in Japan serving more than 29 million homes and businesses. Worldwide the company has more than 74 subsidiaries and affiliates in 8 countries and employs approximately 33,850 people. Operating Revenues for the fiscal year ending March 31, 2017, totaled 5.4 trillion Japanese yen. The company was established in 1951 and is listed on the First Section of the Tokyo Stock Exchange. For more information, visit http://www.tepco.co.jp/en/corpinfo/index-e.html
About Rocky Mountain Institute
Rocky Mountain Institute (RMI) - an independent nonprofit founded in 1982- transforms global energy use to create a clean, prosperous, and secure low-carbon future. It engages businesses, communities, institutions, and entrepreneurs to accelerate the adoption of market-based solutions that cost-effectively shift from fossil fuels to efficiency and renewables. RMI has offices in Basalt and Boulder, Colorado; New York City; Washington, D.C.; and Beijing.
Featured Product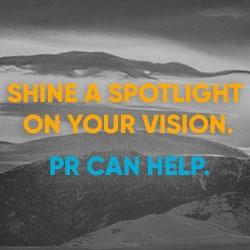 FischTank Marketing and Public Relations provides communications and marketing services to both start-up and established renewable energy companies. We provide media relations, content writing, digital/social media, and other marketing support to companies working in sectors spanning solar, LED lighting, energy storage, hydrogen, battery development and manufacturing, alternative fuels, and more. Our clients have been featured in top tier media including print, online and broadcast.