As solar installations continue to grow exponentially, there is an increasing need for other professions to know more about solar technologies, both for safety and quality assurance. A half-day training session
As solar installations continue to grow exponentially, there is an increasing need for other professions to know more about solar technologies, both for safety and quality assurance. A half-day training session

July 12th in San Francisco is one in a series of national forums on solar codes and safety specifically for local building planners and inspectors, architects, builders, solar installers and others who will benefit, including fire officials.
The Interstate Renewable Energy Council (IREC) is presenting the forum with the International Code Council's Solar Rating & Certification Corporation (ICC-SRCC) and the International Association of Electrical Inspectors (IAEI), which together represent a wide range of code officials and building and electrical inspectors. It is scheduled in conjunction with Intersolar North America.
"If market growth in the solar sector is to continue in a safe and sustainable way, quality workforce solar training for these allied industries is imperative to enhance their expertise and add to their professional development toolkits," said IREC President/CEO Larry Sherwood. "The latest updates to the building and electrical codes include many important changes that affect the safe installation of PV systems."
National solar code and technical experts will discuss the most recent code updates and their impact on code officials and other professionals. Included will be the most recent changes to NEC (2017) and I-code (2018 cycle) solar requirements and adoption considerations, including rapid shutdown, grounding, energy storage and structural requirements, such as roof venting, roof load and mounting systems. The impact of code changes to first responder safety, and other solar code training opportunities will also be discussed.
The forum - at the Intercontinental Hotel in San Francisco, 9am-1pm, July 12, 2017 - is eligible for CEUs from the International Code Council (ICC), International Association of Electrical Inspectors (IAEI) and North American Board of Certified Energy Practitioners (NABCEP). For information and registration, visit www.intersolar.us
As part of a program called STEP (Solar Training and Education for Professionals), funded by the US Department of Energy SunShot Initiative, IREC and its partners have created a number of training resources for allied professionals whose jobs require some knowledge of solar technology. In addition to in-person training opportunities, such as this one in San Francisco, web-based interactive video training is also available, with specific free online training courses for code officials PV Online Training for Code Officials and firefighters Solar PV Safety for Firefighters Online Course.
For questions about the Solar Codes and Safety Forum contact step@irecusa.org (518) 621-7379.
________________________________________
ABOUT IREC
The Interstate Renewable Energy Council, an independent not-for-profit organization since 1982, makes clean, efficient, sustainable energy possible for more Americans through forward-thinking regulatory reform, quality work force development and consumer education. www.irecusa.org.
Featured Product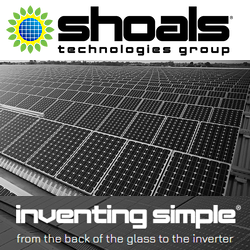 Inventing Simple® isn't just a slogan to us, it's a way of life. Using simple plug-and-play ideology, we revolutionized solar installations in 2003 with our Interconnect System™. Our harnessing system is now the gold standard EPC's use around the world. By using simple ideas, we are making solar energy a more affordable and clean power source for future generations.