Ciel & Terre® has made waves in the solar power world for over 10 years with experience installing their large-scale floating PV systems all around the world.
SAN FRANCISCO, June 6, 2017 /PRNewswire/ -- International solar energy company, Ciel & Terre®, International exhibits their patented Hydrelio system technology with a floating photovoltaic (FPV) display at Intersolar North America for the second consecutive year. Their solar achievements have also positioned them with two finalist positions in the Intersolar Europe Awards, and ultimately becoming winners of the Photovoltaic Award.

Ciel & Terre® has made waves in the solar power world for over 10 years with experience installing their large-scale floating PV systems all around the world. Their completed projects, placed in various market applications and countries, showcases FPV taking shape as a real alternative to traditional PV commonly seen in the form of rooftop and ground-mounted systems.
In the past year, the organization increases their US reach with their first public utility project in Orlando, alongside their local Florida representative D3 Energy and in partnership with the Orlando Utilities Commission. Ciel & Terre® installed a 31.5 kWp floating solar system on the OUC's storm water storage reservoir, a dead water space at the facility, and is expected to generate up to 51,000 kWh per year.
Besides application in public utilities, Ciel & Terre's expertise has also allowed them to successfully present the first hybrid FPV and hydroelectric system in the world, realized in partnership with EDP Group and D2M-Energytransit. Installed at the Alto Rabagão Dam in Portugal, it has a peak capacity of 220 kW and is expected to generate 332 MWh in its first year.
The Hydrelio system by Ciel & Terre® earned them finalist positions in two categories of the Intersolar Europe Awards, including winning the Photovoltaics Award, which honors entries for innovative technical products and solutions, and the Outstanding Solar Projects Award for their project in the Alto Rabagão hydroelectric dam project, which pays tribute to applications that set a particularly inspiring example in driving the global energy transformation forward.
So far, Ciel & Terre® International have installed floating solar systems in over ten countries, including Japan, Korea, Taiwan, China, UK, France, Brazil, Singapore, Malaysia, and the US. With more than 70 MWp of solar PV power production currently utilizing the Hydrelio system, Ciel & Terre® will expand to 130 MWp of floating solar by the end of this year.
They will be exhibiting at Intersolar North America in Booth #9744 and #9745 at the Moscone Center. Visit the website for more information, or contact Daphne Duong at daphned@oxygen-pr.com for interview opportunities.
About Ciel & Terre®
Established in 2006 as a renewable Independent Power Producer (IPP), Ciel & Terre® has been fully devoted to floating solar PV since 2011. The company pioneered the first specific and industrialized system -named Hydrelio to make solar panels float on water, with criteria such as cost-effectiveness, safety, longevity, resistance to winds and waves, simplicity, drinking water compliance and optimized electrical yield.
Featured Product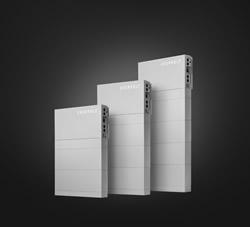 Offer homeowners best-in-class solar and energy storage in one money-saving bundle. Panasonic's new EverVolt™ Series modules come in 350W, 360W, 370W & 380W models and work seamlessly with their EverVolt battery storage - all warrantied by one of America's most trusted brands.