Industry to Discuss Financing Impact of Energy Storage Systems
TORONTO, June 7, 2017 /PRNewswire/ - CSA Group - The 2017 DOE Energy Storage Financing Summit, held on June 7, 2017 brings together prominent speakers from the U.S. Department of Energy, investor community, insurance providers, manufacturers & operators to discuss the challenges and opportunities of investing in energy storage projects. CSA Group is proud to be a sponsor of this influential invitation-only event.

CSA Group's John Rimac will be speaking on the need for third-party performance verifications of energy storage systems to decrease risk and lower project costs. CSA Group, a global provider of testing and certification services and a leading standards development organization, is in a unique position, helping develop the safety, sustainability and efficiency standards used to test products. As new and more efficient technologies are developed, we assist in establishing the guidelines and best practices that encourage broader acceptance and use of standards.
The evaluation of costs associated with an energy storage project can include various levels of risk over the lifetime of the system and structuring projects has complex considerations including performance efficiency, insurance costs, de-risking of investments and warranties. Performance verification sits at the intersection of technology and finance.
CSA Group helps operators mitigate risks with third-party verifications of the safety and performance of energy storage systems. During the panel discussion we will shed light on how verifications can help operators better understand system efficiency, degradation and how to help deliver on savings and financial return.
About CSA Group
CSA Group is an independent, not-for-profit member-based association dedicated to advancing safety, sustainability and social good. We are an internationally-accredited standards development and testing & certification organization. We also provide consumer product evaluation and education & training services. Our broad range of knowledge and expertise includes: energy storage systems, industrial equipment, plumbing & construction, electro-medical & healthcare, appliances & gas, alternative energy, lighting and sustainability. The CSA mark appears on billions of products around the world.
Featured Product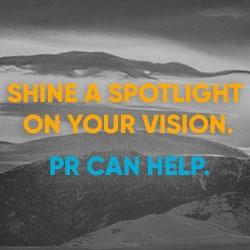 FischTank Marketing and Public Relations provides communications and marketing services to both start-up and established renewable energy companies. We provide media relations, content writing, digital/social media, and other marketing support to companies working in sectors spanning solar, LED lighting, energy storage, hydrogen, battery development and manufacturing, alternative fuels, and more. Our clients have been featured in top tier media including print, online and broadcast.