Mitsubishi Electric Air Conditioning System Europe (M-ACE) create The ultimate 'Green Energy' competition for schoolchildren which places design innovation, teamwork and strategy at its core,
A team of three third year pupils from Bathgate High School in West Lothian in Scotland have honed their design, engineering and creative skills by winning this years 'Pump It Up Challenge - a joint venture between Mitsubishi Electric Air Conditioning System Europe (M-ACE) and the West Lothian Chamber of Commerce, where participants research and develop the innovative use of a heat source pump.

Now in its third year, the aim of the initiative is to further integrate industry and schools with the aim to support young people in developing skills beneficial to their future career choice.
More than 1600 pupils from the schools initially competed for a spot in the final of 'Pump It Up held at Howden Park Centre in Livingston. Each team tasked with creating a future use idea for an 'alternative' energy efficient heat pump design primarily used for domestic heating and hot water.
After a series of preliminary rounds, the competition was whittled down to a final, featuring one team from each school, with Bathgate Academy emerging as the eventual winners. A team from Linlithgow Academy were runners-up with Inveralmond Community High School finishing third.
Bathgate Academy focused their design on recycling hot air from a gymnasium that could transfer the energy to heat a swimming pool. The team concluded that sports activities held in a gym created the right environment to capture heat and transfer this energy in an efficient way to heat the pool.
The judges were further impressed by the teams detailed research on their heat pump application and importantly, to ensure that re-useable was an integral part of their design.
Mr Yoshiro Sumida, President and CEO of Mitsubishi Electric air conditioning systems Europe Ltd commented that, "The team work, learning and skills needed to decide on the future use of an air source heat pump will support the young people in their future move into the world of work and a design and development engineer was extremely impressed with the ideas generated by all the schools".
Linda Scott, Chief Executive of West Lothian Chamber of Commerce, commented;
"The aim of 'Pump It Up is to support young people in creating skills required for their future development. There are innumerable benefits for a young person taking part in an industry-led competition like this one.
These are derived from the experience of team-work, leadership, planning and strategy skills - all the ingredients they will need to take forward into the work place."
Rodney Ayre, Senior Department Manager, Mitsubishi Electric Air Conditioning Systems Europe Ltd is delighted to maintain support for the 'Pump It Up competition.
He comments;
"Pump It Up empowers these young people to apply their STEM knowledge and skills enhancing their learning experience within the engineering environment. Its crucial that we continue to support the skills and ingenuity which will drive the industry forward for decades to come.
At the final pupils pitched their heat pump ideas to a special panel of judges, including Mr Daisuke Matsunaga, Consul General of Japan in Edinburgh and Mr Yoshihiro Sumida, President of Mitsubishi Electric Air Conditioning Systems Europe and other senior representatives from the public and private sector, who collectively decided on the overall winner of the competition.
Livingston MSP Angela Constance also spoke to guests at the end of the final.
She told the gathered pupils, parents and invited dignitaries; "I am extremely proud of these young people who have shown such impressive innovation and ideas. I urge these pupils to keep holding on to their good ideas as in the future I am sure they will all be successes and continue to make us proud."
West Lothian Chamber of Commerce continues to play a pivotal role in supporting the future employment for young people through partnerships with business and education across the region.
Ends
Featured Product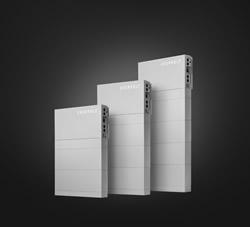 Extract maximum power production from every roof size and shape. HIT® AC Series combines the module efficiency of Panasonic solar panels with the intelligence of Enphase microinverters. A built-in IQ 7X microinverter with Individual MPPT (Module-level Power Point Tracker) tracking helps deliver an all-in-one module that offers design flexibility, reduced installation time, and a higher ROI. Field-replaceable microinverter with no DC wire management required yields lower cost of ownership.