The unique 'Plug and Power system allows anyone to add energy storage modules to a power grid without any additional installation or configuration. The system can be expanded from powering a single appliance to an entire town.
Choosing an off-grid power solution is like predicting the future. Its hard. You need to predict the amount of energy that the system will require if you add appliances, increase production, add infrastructure, or simply turn on a hair dryer.

Currently, off-grid power solutions require a level of custom installation and integration that force the customer to predict their energy usage for the next 5-10 years. The problem with this is that increasing the amount of energy means costly, professional installation and configuration to ensure that all of the power sources are operating in-phase, inverters are configured, and a host of other technical factors that the everyday person has no idea how to handle.
Whats more, custom installations and configurations can create setups that are so complicated that any failure or misconfiguration of even the smallest element causes the entire system to break.
Swiss startup, Power-Blox, has set out to solve this problem with the new Power-Blox 200 Series - the first completely modular and scalable off-grid energy solution that requires no professional installation, maintenance, or configuration.
Each Power-Blox 200 cube provides 200 Watts of alternating current and can provide enough power for lighting, one refrigerator, a television and mobile phone / laptop charging. The cubes can be powered by any external source, including an optionally included solar panel, a wind turbine, biomass, or a diesel generator, thanks to incorporated and pre-configured inverters.
To increase the amount of power storage in the system, anyone can simply add additional Power-Blox without any additional maintenance or configuration. Proprietary electronics and pre-configured inverters enable a truly scalable 'plug and power architecture that can be used in almost every off-grid application, including:
• Family /Remote Homes
• Health Care
• Small Businesses
• Food& Agriculture
• Remote Infrastructure
• Education
• Wildlife, Preservation
• Disaster Relief
• Tourism
• Events, Family Homes
• Campers / Camping
The technology is self-configuring and self-learning. In case of any failure or breakdown of the grid, the units automatically disconnect and run as autonomous off-grid power supplies.
Ultimately, Power-Blox has developed their product to revolutionize off-grid energy storage by providing a robust, dynamic, and fully scalable off-grid energy solution that can adapt to almost any scenario without the need for professional installation, maintenance, or configuration.
When two or more Power-Blox are combined, a proprietary technology called Swarm Power causes the individual modules to use machine learning technology to optimize performance and balance power distribution across the entire system.
Within a Swarm Power system, the power generation, storage and distribution are done with a fully decentralized architecture to manage fluctuating current, as opposed to a smart grid which needs a centralized architecture. The energy in the swarm is stored in nodes and every component of the grid learns how to adapt to the current state of the grid by observing the grid parameters and adapting its behavior with the use of artificial intelligence.
About Power-Blox
Power-Blox is an award-winning Swiss company who develops, produces and distributes intelligent swarm electrification solutions. It has developed a ground-breaking, disruptive technology, which supported by an algorithm, allows the setup of a Swarm Grid with a decentralized architecture and no centralized control. This enables an automated and decentralized power regulation and storage within the grid. The system is self-learning and self-regulating; it regulates power production, storage and distribution in the grid intelligently and autonomously.
Power-Blox has already won several awards (Axpo Energy Award 2014, UN National Energy Globe Award of Tanzania 2015). The nearly endless scalability of the Power-Blox system represents a breakthrough in energy technology. It allows scalable growth based on increasing energy demands, without the need of modifying/replacing existing installations.
Power-Blox was founded in July 2015 by Alessandro Medici and Armand Martin. It is a privately held company headquartered in Brugg, Switzerland
www.power-blox.com
Featured Product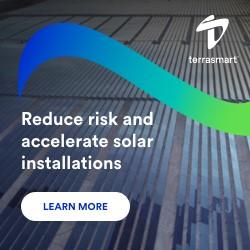 We push the limits in renewable energy, focusing on innovation to drive progress. Pioneering new solutions and ground-breaking technology, and smarter ways of working to make progress for our clients and the industry.