This new resource details the convergence of residential solar and smart home tech and shows how solar delivers utility savings and increased resale value for todays homeowners.
The concept of "smart home" seems to encompass so many things, but really the concept is simple: using technology to streamline the performance of a home to make life easier. Its that simple.

Manufacturers continue to make smart tech widgets and appliances ever more intuitive and easy to use. In fact, more than half of all households (55%) say they have at least one smart device or plan to purchase one this year, says a 2017 Coldwell Banker survey on the smart home marketplace.
The next logical step for homeowners who understand the value of a tech-enabled home is to take control of energy production by investing in a solar system for their roof. This ebook, sponsored by JinkoSolar, takes all the guesswork and mystery out of how to get this done.
Sections include:
-How to start the solar process (the first step may surprise you)
-What to look for in a panel (four easy determinants)
-How to find the right installer (bigger isnt necessarily better)
-What equipment will go on the roof (how panels, racking, inverters integrate with the roof)
-How to pay for a system (5 ways to go, plus a cool new financing app from GreenSky)
-How solar works with a connected home (highlighting the Enphase MyEnlighten app)
-Common questions answered (theres no dumb question!)
-Pervasive myths debunked (theyve stood in the way of solar adoption ... until now)
This is the most comprehensive (yet concise) resource available today to help homeowners navigate the solar process and start harnessing the sun to save money and build value in their homes.
This free Ebook can be downloaded at http://www.greenbuildermedia.com/free-ebook-todays-smart-solar-home-by-jinkosolar
Featured Product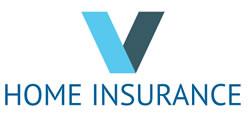 vHomeInsurance.com analyzes home insurance, climate and other environmental factors that impact insurance.