• The 33rd EU PVSEC 2017 with 1,107 presentations again worlds largest PV scientific conference • Several new world record energy conversion efficiencies announced • Strong industry participation in EU PVSEC exhibition • EU PVSEC 2018 will take place in September in Brussels
Amsterdam, 29 September 2017 - "The Solar Revolution is just starting," said Arno Smets, General Chairman of the European Photovoltaic Solar Energy and Exhibition (EU PVSEC), at the closing session of the worlds largest scientific event, which took place in Amsterdam from 25 - 29 September 2017. "While solar power is already the lowest-cost power generation source in many regions of the world, beating coal and other conventional energy sources and quickly growing, its share is still very small, in the low single-digit percentage range - with many challenges ahead of us."

Nigel Taylor, Technical Chairman of EU PVSEC and Project Leader Renewables at the European Commission Joint Research Centre, said, "The major new world record efficiencies and technical advances in solar power and energy storage presented at EU PVSEC clearly show the crucial role of research and development in the energy transition. The European Commission supports, appreciates and counts on the efforts of the solar R&D community as we are working on the 'Clean Energy For All Europeans initiative, a comprehensive legislative package that will provide the policy framework for an energy economy based on renewables in Europe."
Andreas Liebheit, head of photovoltaics at Heraeus, a global leader in metallisation pastes for solar cells, said, "Participating in the EU PVSEC industry exhibition was a great success for Heraeus. The exchange with researchers from the science and industry community is key for us to develop our solar materials in order to contribute to cost reduction - and EU PVSEC is a perfect networking platform."
Katharina Gensowski from Fraunhofer Institute of Solar Energy Research, who won with a team of researchers this years poster award in silicon photovoltaics, one of many excellent presentations at EU PVSEC 2017, said, "Discussing with the top solar scientists from all over the world is a huge opportunity for us students to grow - and further improve our research work as we strive to bring clean solar energy forward. It feels really good to be part of the solar revolution."
Some of the highlights in the field of cell and module technology presented by international solar researchers from science and industry at EU PVSEC include:
• ISFH and NREL showed ways to overcome the theoretical limit for single junction crystalline cells of 29% by moving to two junction cells - with a silicon base and a III-V top cell. The joint European-US research group reached 31.1%
• Kaneka from Japan improved the world record for crystalline silicon solar cells to 26.7%
• Fraunhofer ISE from Germany reported a 22.3 % world-record efficiency for multi-crystalline silicon solar cell technology, which has been the workhorse of the solar industry for many years
• Trina Solar from China showed a 24.1% screen-printed back-contact IBC silicon solar cell
• Several thin-film companies improved efficiencies for CIGS cell technology - Solar Frontier showed a 19.8% mini-module, Avancis demonstrated 18.2 % on 30 x 30 cm for CIGS and Solibro showed a "17% Total Area Efficiency at Commercial Size CIGS Module"
• Toyota from Japan presented innovative solar modules for automotive applications
• Dutch architecture firm Unstudio and the Energy Research Centre of the Netherlands (ECN) reported aesthetic solar module solutions for building integration
EU PVSEC continues to be the worlds largest scientific conference on solar energy. The 33rd edition from 25 to 29 September in Amsterdam attracted 2,516 participants to the industry exhibition and conference. Solar experts from 65 countries made 1,107 presentations.
The next EU PVSEC will take place in September 2018 in Brussels, Belgium.
For further information, please visit: www.photovoltaic-conference.com
About EU PVSEC:
EU PVSEC is the leading international conference and exhibition for the global photovoltaics sector. For more than 30 years, it has been serving as the annual discussion and networking platform for solar experts from research, development and the industry. Started as a pure photovoltaic conference, the event now covers all fields from wafer to silicon module and thin-film technology; storage and system applications; to energy market integration and policy frameworks.
The EU PVSEC Conference programme is coordinated by the European Commission Joint Research Centre.
Featured Product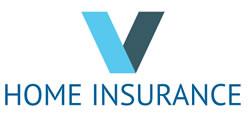 vHomeInsurance.com analyzes home insurance, climate and other environmental factors that impact insurance.