WINAICO's 60-cell poly-crystalline Silicon Photovoltaic module passed the IEC certifications, the certificates guarantee manufacturers deliver reliable and safe products to customers and protect their investments.
As Solar Brand WINAICO of Win-Win Precision Technology Co., Ltd, we always ensure our modules are leading the industry with high efficiency and reliability. WINAICOs 60-cell poly-crystalline Silicon Photovoltaic module (with highest effective power 295Wp) recently successfully passed the IEC 61215-1/2, IEC 61215-1-1and IEC 61730-1/2 certifications.

The new version of the IEC 61215 and IEC 61730 testing standards require significantly improved durability and long-term performance of PV components. The testing standards cover the parameters which are responsible for the aging of PV modules, including UV, climate, hot and cold cycle and damp-heat, ensuring new components will not be affected by heat expansion or other matching factors that lead to failure.
The IEC 61215 and IEC 61730 also enhances standard testing conditions for electrical safety, mechanical load, ignitability, fire-resistance and outdoor exposure. For example, the mechanical load testing for PV modules has changed to test the module at a value one and a half times higher than the declared load both in compression and in traction. WINAICO WST module increased the mechanical load test up to 3600pa (which the same with IEC 2004 standard test result 5400pa) to enhance the module reliability of resistance wind pressure, snow, ice and static load parameters.
Once again, IEC certification confirms WINAICO provides high-performance, high-reliability modules which perform beyond expectation throughout their lifetime.
WINAICO - Manufacturer and system supplier
As a global PV brand based in Taiwan, WINAICO manufactures and distributes crystalline high-performance modules worldwide. Furthermore, as a systems house for photovoltaic, WINAICO delivers complete PV system packages.
Target customers include solar specialists, solar technologists, installation specialists and project developers. Installation specialists profit here from the superior product quality of products manufactured in Taiwan in accordance with the highest quality standards, as well as from the comprehensive consultation, planning and maintenance services from WINAICO. Generous stock levels ensure the rapid availability of WINAICO products.
Featured Product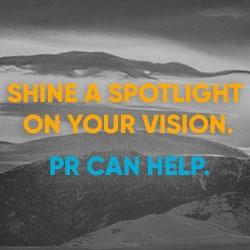 FischTank Marketing and Public Relations provides communications and marketing services to both start-up and established renewable energy companies. We provide media relations, content writing, digital/social media, and other marketing support to companies working in sectors spanning solar, LED lighting, energy storage, hydrogen, battery development and manufacturing, alternative fuels, and more. Our clients have been featured in top tier media including print, online and broadcast.