altE's 7th Annual Solar Conference is Feb 15-16 in Devens, MA - Its largest solar installer show yet, with more technical workshops, more solar manufacturers beginner's classes, and NEC Solar Training
altE announced its 7th annual Solar Installer Conference will be held February 14-16, 2018 at the Devens Common Center in Devens, MA. altEs annual Solar Installer conference is the largest conference for expressly for solar installers in the Northeast. This year altE will be offering additional National Electric Code training for solar installers and a new solar design class, both on February 14.

The conference will feature exhibits from 20 solar power product manufacturers and a widespread offering of training seminars focusing on providing solar installers the opportunity to see new products, earn Continuing Education credits and network with fellow solar installers and the solar industrys leading vendors. The conference will feature an expanded exhibit area from years past and over 30 hands-on training seminars and workshops—including some that will qualify for Continuing Education credits (please check with altE on which seminars and workshops offer credits).
"Our annual conference continues to be the highlight of our year. Its great to connect with installers from around the country in person, to hear what they are seeing in the field and to learn how we can continue to support them and their businesses," said Sascha Deri, CEO of altE. "Year after year, solar installers tell us that altEs Solar Installer Conference is the best value solar conference theyve attended. And this year we will have more technical experts, informative technical workshops, and solar manufacturers for our solar installers to learn from and chat with than ever before."
The exhibit area will be packed with solar and renewable energy product manufacturers such as Outback Power, Crown Battery, Panasonic, Sonnen, Schneider Electric, SMA, Hanwha Solar, Midnite Solar, IronRidge, SolarWorld, Trojan and Seraphim among many others. Attendees to the annual altE Solar Installer Conference have traveled to the conference from as far away as Puerto Rico and California—joining solar installers and electrical inspectors from throughout the East coast of the US.
The Devens Common Center is an easy 45 minute drive from Bostons Logan International Airport and is located 15 minutes from the altE headquarters and warehouse in Boxborough, MA. The Manchester Airport, New Hampshire and TF Green Airport, Rhode Island are just an hour drive from Devens, MA. For more information on the Devens Common Center and accommodations where attendees can ask for preferred altE pricing. Please visit them at http://www.devenscommoncenter.com.
For more information, visit altE 2018 Solar Installer Conference website.
For additional information about altE visit: http://www.altEstore.com.
Featured Product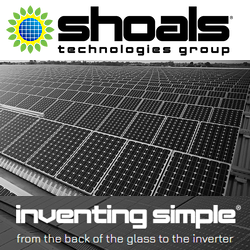 Inventing Simple® isn't just a slogan to us, it's a way of life. Using simple plug-and-play ideology, we revolutionized solar installations in 2003 with our Interconnect System™. Our harnessing system is now the gold standard EPC's use around the world. By using simple ideas, we are making solar energy a more affordable and clean power source for future generations.