LONGi Solar receives highest international customs credit rating for trade enterprises
LONGi Silicon Materials Co., Ltd. and Yinchuan LONGi Silicon Materials Co., Ltd. were both accredited as an Authorized Economic Operator (AEO), as recently approved by the General Administration of Customs of China and notified by Yinchuan Customs, Ningxia.

Authorized Economic Operator (AEO) is the highest credit rating for international trade enterprises recognized by customs of all countries, and the national approval rate is only 5‰. The system was established by the World Customs Organization to achieve the objectives layed out in the "Framework of Standards to Secure and Facilitate global trade (SAFE)", build partnerships between customs and commerce and trade, and realize secure trade and convenient customs clearance.
AEO accreditation requires enterprises to have a sound management system, healthy financial indicators, impeccable goods security management conditions. The AEO accreditation acts as a "VIP card" for international trade and offers LONGi advanced trade facilitation and preferential treatment such as customs clearance priority and continuous trade protection mechanisms to reduce the customs clearance costs and promote international competitiveness. Meanwhile, the cooperation of customs of different countries can help LONGi more easily achieve customs clearance worldwide.
At present, China Customs has realized AEO mutual recognition with 31 countries and regions such as Singapore, South Korea, Hong Kong, the European Union, New Zealand and Switzerland, and is negotiating AEO mutual recognition with the United States of America, the ASEAN, India, Japan and other major trade countries or regions.
With mutual recognition, an AEO certified by China Customs will directly become an AEO recognized by other countries, and will enjoy the highest customs clearance convenience in all countries that have signed the mutual recognition agreement with China.
As wholly-owned subsidiaries of LONGi, Ningxia LONGi and Yinchuan LONGi are important monocrystalline R&D and manufacturing bases of the company. The AEO accreditation is full recognition of LONGi's long-term commitment to high-efficiency quality, standardized management, and large-scale development.
On this basis, LONGi will speed up the internationalization of its whole photovoltaic industry chain, push its global strategy to a new level, and promote the healthy, fast and sustainable development of the global renewable energy system with its PV power.
Featured Product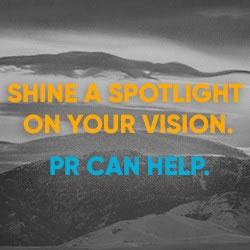 FischTank Marketing and Public Relations provides communications and marketing services to both start-up and established renewable energy companies. We provide media relations, content writing, digital/social media, and other marketing support to companies working in sectors spanning solar, LED lighting, energy storage, hydrogen, battery development and manufacturing, alternative fuels, and more. Our clients have been featured in top tier media including print, online and broadcast.