Session within Washington, D.C. microgrids forum in March to examine "Microgrids-as-a-Service" business model
There's a growing spotlight on the fragility of America's aging electrical infrastructure, while both energy production and electricity generation from distributed energy resources (DER) continue to increase. New grid technologies, such as microgrids, can now provide innovative hardware and software that solves for DER integration and provide the benefits of secure, reliable, resilient and efficient power infrastructure. However, costs have long been an obstacle for many organizations.

A session at the upcoming Microgrid Global Innovation Forum, March 14-15, 2018 in Washington, D.C. (www.microgridinnovation.com), will discuss how municipal, district, institutional, commercial and large buildings can benefit from innovative approaches such as a "Microgrids-as-Service" business model to stabilize long-term energy costs and upgrade critical energy infrastructure without upfront capital.
"Microgrids help solve for DER integration, offer grid independence without forfeiting benefits of the central grid and have the ability run autonomously in the event the grid unexpectedly fails or is damaged," said Mark Feasel, vice president of Schneider Electrics electric utility segment and smart grid business in the U.S. "As-a-service models remove the financial, engineering, and regulatory risks associated with deploying such technologies and enable them to become a reality."
Specifically, the session will also showcase how these models can help solve specific energy challenges, the commissioning process undertaken to deploy a microgrid, and the possible resiliency and sustainability benefits achieved. It will feature perspectives from both Mark Feasel and Eric Coffman, chief of energy and sustainability for Montgomery County, which recently entered into a partnership with Schneider Electric and Duke Energy Renewables to construct microgrid systems in the region.
"This will be a great opportunity to examine some of the financial barriers facing microgrid deployment, and strategies for overcoming them," says Daniel Coran, program manager for the Forum. "The microgrid-as-a-service model is a very interesting approach."
The session is one of several that will look at key issues facing the microgrid industry in North America and worldwide. The 6th edition of this Forum will bring together key thought leaders, utilities, energy providers, and other stakeholders to examine the latest technology developments and lessons learned in the design, implementation and operation of hybrid renewable energy microgrids.
The global microgrid market size was valued at USD 3.76 billion in 2016, and is expected to reach USD 17.51 billion by 2025, growing at a CAGR of 17 percent.* The drivers behind this include the need for greater grid reliability and resiliency, the integration and control of distributed energy resources into the grid, as well as the desire by commercial and industrial end users to control energy costs and adopt more on-site renewable energy generation.
"This will be a tremendous opportunity to interact directly with companies at the cutting-edge of microgrid deployment," Coran adds. "Top utilities will be speaking who are pushing the envelope in terms of leveraging microgrids for grid resiliency, service flexibility and DER integration."
Other speakers in the Washington, D.C. Forum include:
• Dr. John Caldwell, Director of Economics, Edison Electric Institute
• Eric Stein - Manager R&D and New Technology Programs, Exelon/PECO
• Charles (Chuck) Hookham, P.E., Director, Project Management and Engineering, CMS Energy
• Howard Smith - Manager, Distributed Energy Resources Policy, Southern Company
• Jon Mele, General Engineer, Distributed Energy Resources Planning & Analytics, Pepco
• Aleksandar Vukojevic, P.E., Technology Development Manager, Duke Energy
• Peter H. Asmus, Principal Research Analyst, Navigant Research
• Brian Mehler, Commercial Business Manager, Direct Energy
• Larisa Dobriansky, Chief Business & Policy Innovation Officer, General Microgrids
• Hamideh Bitaraf, Ph.D., Microgrid Advisor, ABB
• Christopher Evanich, Application Director of Microgrids, S&C Electric
• Bruce Nordman, Research Scientist, Lawrence Berkeley National Laboratory
• Kevin Meagher, President, Power Analytics
• Steven Pullins, Vice President, Dynamic Energy Networks
• Travis Simpkins, PhD, Chief Technology Officer, muGrid Analytics
• David E. Geary, PE, Co-Founder / Principal Engineer, DCfusion
• And many others
The Forum will be held in the Marvin Center at the George Washington University. Previous versions of the Forum have been held in Irvine, California; Barcelona, Spain; and Lisbon, Portugal.
Other topics to be addressed during the in-depth conference include:
- Advanced Microgrid Controllers, Hierarchy of Control, Advanced Applications, and Electric Company Interconnection
- Microgrids and DER Integration
- Disruptive Generation: Bypassing the Traditional Grid Paradigm
- Lessons from the Implementation of Utility-Owned Islandable Microgrids
- Benefits of Multi-Stakeholder, Multi-Partner Microgrids
- The Role of Microgrids in Non-Wires Strategies
- Public-Private Partnerships and Utility Cooperation in Microgrids
- Utility's Strategy and Vision for Handling Distributed Energy Resources
- Developing a Regulatory Eco-System for Advanced Microgrids
- Ensuring Reliable Power for Commercial and Industrial Sites with Microgrids
- And More
"North America is a key market for microgrid growth," Coran notes. "This Forum is unique in that attendees will hear directly from utilities who have real world lessons to share and who will be discussing success strategies in this market going forward."
The Microgrid Global Innovation Forum series is organized by the Smart Grid Observer (www.smartgridobserver.com), an online information resource covering current trends and developments in smart grid, renewable energy, and greentech sectors around the world.
Attendees who enter the special discount code "SGO20" when registering will receive 20% off the standard rates.
Event Partners include: Microgrid Media, Microgrid Institute, Microgrid Knowledge, Smart Grid Today, EE Online, Emerge Alliance, Navigant Research, Solar Server, altenergymag.com, and Environmental Xprt.
For full information and to register, visit www.microgridinnovation.com
* Microgrid Market Analysis By Application And Segment Forecasts, 2014 - 2025, Grand View Research
Featured Product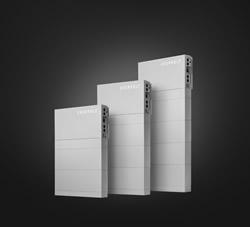 Extract maximum power production from every roof size and shape. HIT® AC Series combines the module efficiency of Panasonic solar panels with the intelligence of Enphase microinverters. A built-in IQ 7X microinverter with Individual MPPT (Module-level Power Point Tracker) tracking helps deliver an all-in-one module that offers design flexibility, reduced installation time, and a higher ROI. Field-replaceable microinverter with no DC wire management required yields lower cost of ownership.