Rapid market growth is expected to continue as energy storage system prices further decline
BOULDER, Colo.--(BUSINESS WIRE)--A new report from Navigant Research examines key trends, challenges, and growth projections in the energy storage for the grid and ancillary services (ESGAS) market.

While the ESGAS industry has matured significantly over the past two years, activity remains concentrated in select countries. In these countries, the availability of financing, favorable regulations, and innovative business models are helping to drive unprecedented growth. Click to tweet: According to a new report from @NavigantRSRCH, in 2018, the global ESGAS industry is projected to deploy 1,220.7 MW of new capacity, growing to 29,300.5 MW by 2027.
"Despite slower than expected growth in 2017, the grid-scale storage market is rapidly expanding," says Alex Eller, senior research analyst at Navigant Research. "Key trends that are facilitating growth include a major reduction in the time to build new projects and the availability of financing driven by greater investor confidence and the involvement of larger corporations through recent mergers, acquisitions, and new market entrants."
According to the report, many countries have recently seen significant growth in renewable generation, but energy storage has yet to take hold. This is expected to change in the coming years as energy storage system (ESS) prices continue to decline and project developers gain experience efficiently building, integrating, and monetizing ESSs alongside renewable plants.
The report, Market Data: Energy Storage for the Grid and Ancillary Services, provides an update on the market drivers, technology and application issues, and regional market developments related to the global ESGAS market. The study examines key ESGAS trends, challenges, and growth projections. Global market forecasts, segmented by region, technology, and application segment, extend through 2027. The report also examines trends in the development of combined renewable energy and ESS plants around the world, as well as the major merger and acquisition activity in the global utility-scale energy storage industry. An Executive Summary of the report is available for free download on the Navigant Research website.
About Navigant Research
Navigant Research, the dedicated research arm of Navigant, provides market research and benchmarking services for rapidly changing and often highly regulated industries. In the energy sector, Navigant Research focuses on in-depth analysis and reporting about global clean technology markets. The teams research methodology combines supply-side industry analysis, end-user primary research and demand assessment, and deep examination of technology trends to provide a comprehensive view of the Energy Technologies, Utility Transformations, Transportation Efficiencies, and Buildings Innovations sectors. Additional information about Navigant Research can be found at www.navigantresearch.com.
About Navigant
Navigant Consulting, Inc. is a specialized, global professional services firm that helps clients take control of their future. Navigants professionals apply deep industry knowledge, substantive technical expertise, and an enterprising approach to help clients build, manage and/or protect their business interests. With a focus on markets and clients facing transformational change and significant regulatory or legal pressures, the Firm primarily serves clients in the healthcare, energy and financial services industries. Across a range of advisory, consulting, outsourcing, and technology/analytics services, Navigants practitioners bring sharp insight that pinpoints opportunities and delivers powerful results. More information about Navigant can be found at navigant.com.
Featured Product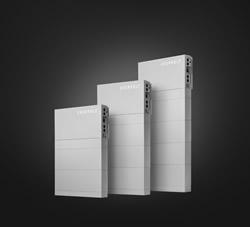 Extract maximum power production from every roof size and shape. HIT® AC Series combines the module efficiency of Panasonic solar panels with the intelligence of Enphase microinverters. A built-in IQ 7X microinverter with Individual MPPT (Module-level Power Point Tracker) tracking helps deliver an all-in-one module that offers design flexibility, reduced installation time, and a higher ROI. Field-replaceable microinverter with no DC wire management required yields lower cost of ownership.