Whitefox continues Expansion with its Seventh installation in the U.S.
Adams, NE, May 2, 2018 -E Energy Adams is to be the first ethanol plant in Nebraska to install a Whitefox ICE™ system. Nebraska is the second largest ethanol producing state in the country; its geographic position, abundant ethanol supply and reliable rail transportation gives Nebraska a strategic advantage in serving ethanol markets in the western U.S.

E Energy Adams is an original 50 million-gallon ICM designed ethanol plant that began operations in 2007. Since then they have continuously worked to improve the efficiency of the plant, and have also expanded their capacity to 80 million gallons.
Carl Sitzmann, E Energy Adams CEO said, "Ive had positive experience working with membrane technology in other industries and always believed it had the potential to play an important role in improving efficiencies in the ethanol industry. Once I spoke with Whitefox, I knew their membrane technology was right for us. This installation will help us to increase our capacity further while reducing our carbon footprint, both of which are very important to us. We look forward to a long-lasting and successful partnership with Whitefox."
Whitefoxs CEO, Gillian Harrison, said, "Carl and his team quickly grasped the benefits of incorporating a Whitefox ICE™ at their plant. Our engineers have really appreciated the collaborative relationship that has developed which has enabled us to jointly design the integration solution to maximize the benefits of adding a Whitefox ICE™. We are delighted to work with E Energy, whose values are aligned with ours - to produce environmentally friendly fuel, add value to the local economy and improve operations and profitability of ethanol production."
"E Energy Adams is an industry leader, not just in operations efficiency, but also in continuous improvement. It is a privilege to work with their team of forward-thinkers as we establish a system design based on their goals and plant specifics," said Paul Kamp, Whitefox VP of Business Development.
Whitefoxs Integrated Cartridge Efficiency (Whitefox ICE™) is a membrane-based dehydration technology with a small footprint. It enables producers to reduce energy costs and improve carbon intensity (CI) scores, reduce cooling water costs year-round and reduce operation & maintenance costs by simplifying production, all while increasing revenues from additional ethanol capacity. Whitefox ICE™ can be integrated into existing corn ethanol production plants with minimal disruption. Whitefoxs membrane technology can equally be included as a technology upgrade in new greenfield plants.
About E Energy Adams LLC
E Energy Adams, LLC operates a dry mill ethanol plant in southeast Nebraska that processes corn into ethanol. It produces modified wet and dry distillers grain feed products, which are sold to local and regional markets. The company was founded in 2005 and is based in Adams, Nebraska.
About Whitefox Technologies Limited
Established in 2000, Whitefox specializes in technology development and process integration based on its proprietary membrane solutions. Its efficient designs reduce energy and water consumption in ethanol and organic chemical manufacturing processes. Whitefox provides solutions for fuel ethanol, other biofuels, and industrial alcohol production in the U.S., Canada, Europe and South America. www.whitefox.com @WhitefoxTech
Featured Product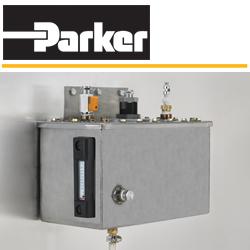 Many 1.5 MW wind turbines use traditional open-loop water/glycol cooling systems. Regular water evaporation in the reservoir elevates the mixture's viscosity, prohibiting cooling of the IGBT and associated critical controls, causing the wind turbine to overheat unless serviced, which in turn means turbine downtime and high maintenance costs. Parker's KleenVent Coolant Evaporation Inhibitor (KV-CEI) is a simple add-on to the legacy cooling system, that eliminates water evaporation in the coolant solution and stops the ingress of airborne contaminants, by enclosing the cooling loop. The KVCEI also removes the need for continuous coolant monitoring during the warm season. Traditional maintenance calls to replenish or rebalance the fluids, take the wind turbine and transformer offline, resulting in significant downtime and revenue loss. Parker's cooling system solution optimizes wind turbine uptime and revenue, reduces maintenance costs and increases overall efficiencies.