GCEI: Global Clean Energy, Inc. is well positioned to take advantage of the tremendous opportunities in the alternative energy industry due to its technology, project development approach and financial engineering expertise. The Company is structured to be a low-cost supplier in its selected market niches and will bepositioned to survive periods of market weakness and to thrive during market expansions.
GCEI: SECOND QUARTER UPDATE For 2018:

* The company continues to progress on many fronts. The detailed update from last quarter has been delayed due to ongoing negotiations with all the entities required to finalize the construction and procurement contracts for the Algae REIT as well as the waste to fuels facilities.
* The financing underwriters continue to review the agreements in place to properly price the debt and equity portions of the offerings. The amount to be raised have yet to be finalized, but early budgets indicate the amounts previously announced.
* Management is committed to finalizing most agreements within the next quarter, so that purchase orders shall be issued and deposits made.
* The company is also committed to finishing its" GAAP audits in the third quarter and refiling its FORM 10. Additionally, the company intends to have its Canadian audit firm due the audit conversions necessary to apply for trading in Canada.
https://backend.otcmarkets.com/otcapi/company/financial-report/200480/content
Featured Product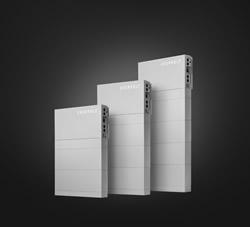 Extract maximum power production from every roof size and shape. HIT® AC Series combines the module efficiency of Panasonic solar panels with the intelligence of Enphase microinverters. A built-in IQ 7X microinverter with Individual MPPT (Module-level Power Point Tracker) tracking helps deliver an all-in-one module that offers design flexibility, reduced installation time, and a higher ROI. Field-replaceable microinverter with no DC wire management required yields lower cost of ownership.