Go Electric recognized for its energy resiliency solution and work with military, commercial and industrial customers
September 21, 2018 — GreenBiz Group this week named Go Electric Inc., a leading developer of advanced microgrid solutions for military, commercial and industrial and mobile applications, as one of the 2018 VERGE Vanguard Award honorees based on a global search for leaders who are accelerating an equitable transition to a clean power grid, a zero-emissions transportation system and the circular economy.

In recognizing Go Electric as an award honoree, GreenBiz notes "the Anderson, Indiana-based venture is winning accounts with its mission to provide uninterruptible power to organizations fretting over grid resilience. Its patented technology, called LYNC DR, integrates renewable energy with a microgrid controller, lithium-ion batteries and power conversion."
"Were proud to have our resiliency solution recognized among such a venerable collection of clean economy leaders," said Lisa Laughner, CEO and co-founder of Go Electric. "VERGE events and programs have been a valuable source of support and experience for our company since its earliest stages, making it especially rewarding to be a part of this years VERGE Vanguard honorees."
Go Electric is the only startup company and the only organization with less than 10,000 employees to be individually recognized this year. The other four company honorees are Apple, General Motors, UPS and Xcel Energy.
"The transition to a sustainable and low-carbon economy wont happen without visionaries and leaders," said Joel Makower, chairman and executive editor at GreenBiz Group. "The VERGE Vanguard award honors those who are showing the way, setting the path for companies, cities and all of us to follow. We are pleased to honor this years cohort as exemplars of the important and inspiring change we all want to see in the world."
The rest of this years roster includes individuals from some of the worlds largest companies, including Google, Tesla, Adidas, C&A and more.
View the full VERGE Vanguard honoree list here: https://www.greenbiz.com/article/2018-verge-vanguard-awards
About Go Electric Inc.
Go Electric Inc. is a provider of customer-side-of-the-meter battery energy storage microgrid solutions that deliver uninterruptible power to facilities and forward operating bases, lower energy costs, integrate renewables and provide grid-stabilizing energy services to utilities. Go Electric is headquartered in Anderson, Indiana at the Flagship Enterprise Center and has offices in Brooklyn and Honolulu. More information about Go Electric can be found at www.goelectricinc.com.
About GreenBiz Group
GreenBiz Group is the leading media and events company at the intersection of business, sustainability and innovation. We view climate change and other global environmental
challenges as existential threats to business and society, as well as significant opportunities. We help our audiences — large and small companies, utilities, government agencies and others — navigate the emerging technologies, business practices, policies and societal expectations they need to know to succeed. We achieve this through media, events, research and a membership network of corporate sustainability professionals. www.greenbiz.com
###
Media Contact:
Antenna Group
Molly Rafelson
646-883-3892
GoElectric@antennagroup.com
Featured Product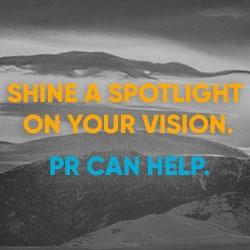 FischTank Marketing and Public Relations provides communications and marketing services to both start-up and established renewable energy companies. We provide media relations, content writing, digital/social media, and other marketing support to companies working in sectors spanning solar, LED lighting, energy storage, hydrogen, battery development and manufacturing, alternative fuels, and more. Our clients have been featured in top tier media including print, online and broadcast.