Newest product solution is designed for variety of applications and environments
New Bedford, MA - AFC Cable Systems, Inc., a leading manufacturer of electrical products, announces the launch of their Luminary Fixture Whips for lighting, power, and appliance applications.

Ideal for work that requires short lengths of cable, these pre-cut lengths of conduit are pre-wired and supplied with leads cut to the proper length for termination and the proper connector on each end, reducing the time spent cutting and splicing at the job site.
Luminary Fixture Whips come with lead lengths of nine inches on each side and are manufactured with ½ flexible conduit with snap-in connectors. Luminary Fixture Whips are ideal for LED and fluorescent dimming applications.
All whips are UL listed under File No. E96572 and are provided with solid or stranded copper conductors with standard 120/208V colors. Available in barrels and cartons, custom colors are available by request.
About AFC Cable Systems
AFC Cable Systems, Inc., part of Atkore International, is a leading manufacturer of electrical products, tracing its origins to 1926. AFC supplies a broad range of innovative, cost-saving products to the electrical industry. These products include armored and metal-clad cables; flexible metal conduits, non-metallic conduits, and liquid-tight conduits; modular wiring systems; and electrical fittings. AFC Cable Systems provides products used in new construction and the restoration and modernization of commercial office buildings, institutional facilities, healthcare facilities, and more.
Featured Product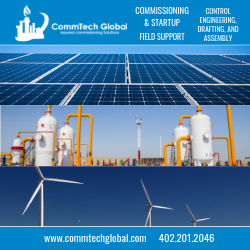 CommTech Global Solutions, LLC, provides professional and reliable commissioning services to customers in all realms of the energy industry. We blend our skills in engineering and technology with innovative business models, offering a complete range of services to assist you for a successful and in compliance operational startup. Consolidation of all our service domains gives our clients a comprehensive set of expertise and far-reaching experience on each project.