Happy Hollow Community Solar + Storage Farm in Worcester County Completes Construction: Subscriber Openings Nearly Filled
Worcester, MA, March 7, 2019 -- Massachusetts' largest community solar + storage farm has completed construction and is nearing subscriber completion. The 7.1-MW Happy Hollow Community Solar + Storage Farm is built on a gravel pit in Winchendon, Massachusetts and includes a 3.3-MW energy storage system. The project is owned by SunRaise Investments, developed and constructed by Borrego Solar with CleanChoice Energy managing subscriber services including acquisition, management, customer care, billing, and retention.

"We're proud to be part of this innovative community solar plus storage farm. This project provides people the opportunity to support clean energy innovation, while reducing their climate impact and saving money on their energy bills," said Tom Matzzie, CEO of CleanChoice Energy. "Massachusetts continues to be a clean energy leader and this solar farm is a prime example of that leadership delivering benefits to the community."
"SunRaise is excited to bring the benefits of solar energy to hundreds of community members and to utilize one of the first large scale solar plus storage systems in New England," said Pat Jackson, Senior Vice President of Business Development at SunRaise.
Community solar offers landowners the opportunity to receive additional revenue by leasing their land for solar, while opening the benefits of solar to the hundreds of thousands of Massachusetts residents that either do not own their own home or do not have a roof that works for solar. The subscribers for this Community Solar Farm can see up to a 10% savings on their utility bills with no upfront investment, setup fees or installation.
Borrego Solar developed, engineered and constructed the project, while SunRaise secured the construction and permanent financing and will remain the long-term owner and operator of the facility. The project is expected to generate 9,000,000 kWh of electricity each year, which is enough energy to power 1,200 average Massachusetts homes for a year.
The CleanChoice Energy Community Solar platform connects people to local Community Solar projects, allowing residents and businesses to sign-up to support local solar in minutes. Interested residents can sign-up at: https://go.cleanchoiceenergy.com/community-solar-in-ma/
About CleanChoice Energy
CleanChoice Energy empowers people and businesses to cut emissions, support renewable energy, and live cleaner lives. Founded in 2012, the company has become one of the fastest growing businesses in America, as ranked on the Inc. 500 and Deloitte's Technology Fast 500™. CleanChoice Energy is a "Best for the World" Certified B Corporation, a member of the American Sustainable Business Council and the U.S. Green Building Council, and is certified with the highest available rating by Green America's Green Business Network. For more information or to become a customer, visit CleanChoiceEnergy.com.
About SunRaise
Based in Portsmouth, NH, SunRaise Investments is a commercial solar energy owner, operator, and development group, specializing in partnering with municipalities, schools, and community members to finance solar energy projects that reduce customers' electricity costs, provide educational and community engagement, and transition our region to a low-carbon economy. For more information, visit SunRaiseInvestments.com.
Featured Product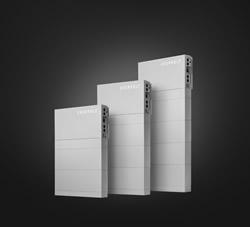 Extract maximum power production from every roof size and shape. HIT® AC Series combines the module efficiency of Panasonic solar panels with the intelligence of Enphase microinverters. A built-in IQ 7X microinverter with Individual MPPT (Module-level Power Point Tracker) tracking helps deliver an all-in-one module that offers design flexibility, reduced installation time, and a higher ROI. Field-replaceable microinverter with no DC wire management required yields lower cost of ownership.