Stracker Solar announced the signing of a distributor agreement with AFC Solar, a rapidly growing EPC firm from Texas. The partnership will propel Stracker Solar's national expansion and bring state-of-the-art elevated solar trackers to AFC Solar's clients east of the Rocky Mountains.
Oregon-based Stracker Solar and Texas-based AFC Solar announced today the signing of a Distributor Agreement. AFC Solar is a respected and rapidly growing Engineering, Procurement and Construction (EPC) firm in the solar industry and is a subsidiary of Americase Fabrication and Construction, a market leading steel fabricator.

The distribution partnership will boost Stracker Solar's national expansion efforts and bring a state-of-the-art elevated solar power solution to AFC Solar's clients east of the Rocky Mountains in the Midwest, Southeast and Northeast regions. AFC Solar will market and install Stracker dual-axis solar trackers for clients in the commercial, industrial and community solar sectors.
AFC Solar was founded in 2017 and their product line includes steel solar carport and rooftop mounting systems, with high-profile installations in Colorado, Massachusetts, Connecticut, New Jersey, Florida, and Texas. AFC Solar has fabricated and/or installed over 50MW of canopies since 2017.
"We are elated to have AFC Solar as a Distribution Partner," said Stracker Solar CEO Allen Gilstrap. "They are innovative, have strong leadership and share our vision of providing new and high-performance solar solutions to our clients."
"We believe that the partnership with Stracker Solar will bring mutual benefits for both companies," said Zach Ward, VP/Managing Partner at AFC Solar. "There's a great market potential for elevated dual-axis solar trackers that are attractive and fit many environments. We are excited to be a first EPC to offer such cutting-edge solar power system for our clients."
Cole Morgan, President of Americase Fabrication and Construction and AFC Solar added, "Stracker elevated dual-axis solar trackers have several advantages that make them a perfect addition to AFC Solar's product portfolio - where traditional fixed tilt carport structures may not be efficient or feasible, and where owners may want eye-catching curb appeal in addition to their traditional canopies. We look forward to working closely with the Stracker Team."
Together with Stracker Solar, AFC Solar will work to partner with businesses, organizations, municipalities, and energy co-ops to bring clean, reliable solar energy to regions of the United States that are at the forefront of a just and climate-aware energy transition.
About Stracker Solar:
Headquartered in Ashland, Oregon, Stracker Solar has been manufacturing, selling and installing state-of-the-art elevated dual-axis solar trackers since 2017. Stracker solar trackers are robust yet elegant, high-efficiency solar power systems, generating up to 70% more solar energy each year than same-sized rooftop, carport, or fixed ground-mount systems. This efficiency translates to a 55%-65% lower carbon footprint as well. Stracker's 20' single-pole mounting allows continued use of the grounds below, which makes the system ideally suited for parking lots, agricultural operations, school yards, community solar projects and more.
Elevated Stracker solar system units have been installed in northern California and southern Oregon and have documented unparalleled performance. Based on this success, Stracker Solar has embarked on a national expansion initiative certifying regional fabrication facilities and enlisting EPC Distributor Partners. The Stracker system is patent-pending and carries the valued UL 3703 certification.
About AFC Solar:
Headquartered in Ennis, Texas, AFC Solar offers a wide variety of installation services including ground-mounted carports, garage-top carports, commercial rooftop and ground-mounted solar solutions. AFC Solar takes pride in being the standard in the industry - with speed and precision, AFC Solar strives to complete the most challenging projects as safely and efficiently as possible.
###
Featured Product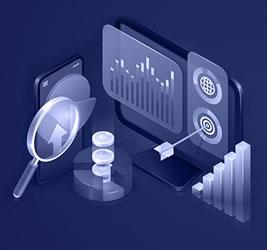 At Precedence Research we combine industry-leading insights with ground-breaking research techniques to help our clients successfully address their unique business challenges and achieve mission-critical goals. Our suite of services is designed to give tailwinds to businesses.