Global floating solar market size was estimated at US$ 2.55 billion in 2021 and is anticipated to reach US$ 10.09 billion by 2030, growing at a projected CAGR of 16.5% from 2022 to 2030. The need for clean energy is rising, there is a shortage of land, and these are some of the causes that are causing this increase.
Introduction

Floating solar power is a rapidly growing market and an emerging technology in the renewable energy industry. It involves the installation of solar photovoltaic (PV) panels on floating platforms on bodies of water such as reservoirs, lakes, and oceans. The global market for floating solar is expected to grow significantly in the coming years, driven by factors such as the need for renewable energy, the scarcity of land, and the increasing demand for clean energy.
Market Overview
The global floating solar market size was valued at US$ 2.55 billion in 2021 and is expected to hit US$ 10.09 billion by 2030, poised to grow at a compound annual growth rate (CAGR) of 16.5% during the forecast period 2022 to 2030.
Rising demand for clean and green energy is expected to drive the growth of the market. Increasing government initiatives and efforts in order to promote cleaner energy along with strengthening of construction sector is one of the key factors adding to the market demand.
Asia Pacific Dominates the Market
The Asia Pacific region dominates the market due to its large reservoirs, strong solar radiation, and high demand for renewable energy. Japan, China, and South Korea are among the leading countries in the region investing heavily in floating solar projects.
Europe is another major market for floating solar, driven by the increasing focus on renewable energy and the need to reduce carbon emissions. In the UK, for example, the government has set a target of net-zero greenhouse gas emissions by 2050, and floating solar is seen as a key technology to help achieve this goal.
North America is also expected to see significant growth in the floating solar market, driven by the increasing demand for renewable energy and the need for alternative sources of power. The US, for example, has vast water bodies that could be used for floating solar projects.
Ask here for customization study@ https://www.precedenceresearch.com/customization/1587
Advantages of Floating Solar
Floating solar has several advantages over traditional ground-mounted solar panels. One of the main advantages is that it can be installed on bodies of water that are not being used for other purposes, such as reservoirs and dams, which often have large surface areas and are located close to urban areas. This means that floating solar can help to reduce the pressure on land use and avoid the conflicts that can arise when land is used for both agriculture and solar energy production.
Another advantage of floating solar is that it can help to reduce water evaporation from reservoirs and dams, which is particularly important in regions where water scarcity is a major issue. The shade provided by the solar panels can also help to reduce algae growth, which can improve water quality.
Floating solar can also be more efficient than ground-mounted solar panels, as the water beneath the panels can help to cool them, reducing the risk of overheating and improving their performance. Additionally, the reflection of sunlight on the water can increase the amount of light that reaches the solar panels, boosting their efficiency even further.
Challenges in the market
Despite the many advantages of floating solar, there are also several challenges that need to be addressed. One of the main challenges is the risk of damage from extreme weather events such as storms and typhoons. To address this, floating solar systems need to be designed to withstand high winds and waves, and regular maintenance and monitoring is required to ensure that the systems are functioning properly.
Another challenge is the risk of corrosion from exposure to water and the elements. To mitigate this, special coatings and materials can be used to protect the solar panels and other components from damage.
Finally, there is the issue of anchoring the floating solar systems to the seabed or lakebed. This can be particularly challenging in deep water or in areas with strong currents or tides. To overcome this, a variety of anchoring methods can be used, such as mooring lines, piles, or tension cables, depending on the specific site conditions.
Stationary Floating segment led the market growth
Stationary segment accounted the major share in the market growth as they can be easily deployed on water body. The low cost associated with the deployment of these solar panels is expected to contribute to the market growth. Moreover, increasing penetration towards expenditure on manufacturing and installation of solar panels in developing economies is boosting the industry growth.
Asia Pacific dominated the market growth
Based on region, the market is segmented into Middle East, Asia Pacific, Europe, Latin America and North America. Asia Pacific accounted for largest share in the overall market growth. Due to the limited availability of land and the finite supply of fossil fuels, floating solar panels are widely used in Japan. As a result, the government has approved a number of plans for floating panels to supply the rising need for electricity while causing less environmental harm.
Due to its significant market potential, floating solar technology is anticipated to rapidly spread throughout the APAC area.
Additionally, it is projected that in the upcoming years, market growth would be boosted by a decline in solar panel prices in the area and a rise in consumer awareness of floating solar technology. For instance, the largest 13.7 Megawatt floating solar panel factory in Japan officially began operation in 2018 thanks to KYOCERA Company of Japan.
Due to favorable legislation that encourages the use of solar energy for electricity generation, the industry is expected to expand in industrialized nations like France, Germany, the United States, and Canada. Moreover, elements including land availability and solar technology's capacity to float to reduce the impact of evaporation are projected to increase product demand. When floating solar farms are installed, the rate of evaporation is decreased, which helps to lessen the likelihood of drought in hot climates like the central regions of the US.
Key developments in Stationary Floating Market
In April 2021, KYOCERA Corporation and AVX Corporation merged to create KYOCERA AVX, a new integrated brand that would be utilised for the KYOCERA Group's electronic components sector. The new structure is expected to boost the company's electrical components sector.
In February 2021, GreenYellow Ltd, a division of GreenYellow, built a 2MW floating solar power plant at SPM Group sites in Thailand.
Key players in the market
KYOCERA Corporation


JA SOLAR Technology Co. Ltd


Yellow Tropus Pvt. Ltd


Ciel & Terre International


Trina Solar


Vikram Solar Limited


Sharp Corporation


Yingli Solar


Sulzer Ltd.


Hanwha Group
Segments Covered in the Report
By Capacity
Below 5MW


5MW - 50MW


Above 50MW
By Type
Stationary Floating Solar Panels


Tracking Floating Solar Panels
By Connectivity
By Geography
North America



Europe



Asia-Pacific


China


India


Japan


South Korea


Malaysia


Philippines



Latin America


Brazil


Rest of Latin America



Middle East & Africa (MEA)


GCC


North Africa


South Africa


Rest of the Middle East & Africa
Get Full Report Study@ 
https://www.precedenceresearch.com/checkout/1587
Ask here for more details@ Call: USA - +1 9197 992 333 |

 
sales@precedenceresearch.com
Featured Product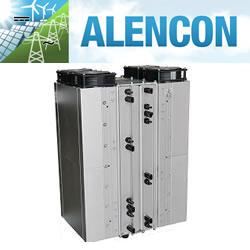 Alencon Systems is the premier manufacturer of high power, high voltage DC:DC optimizers for alternative energy applications including solar, battery energy storage, Microgrids, Fuel Cells and Electric Vehicle charging. Alencon's DC:DC converter offerings include the SPOT, BOSS and CUBE series DC:DC converters. The SPOT is a modular, uni-directional DC:DC solution ideal for solar applications. The BOSS is a modular, bi-directional unit for use with battery energy storage. The CUBE is a monolithic DC:DC converter which is available in both uni-directional and bi-directional modalities. Pictured above, is the Alencon SPOT.