60,000 new-energy vehicles for China
China has decided to put 60,000 new-energy vehicles on trial run in 11 cities in the next few years as part of the pilot project of developing its eco-friendly, fuel-efficient alternative-energy auto industry, said sina.com today. China's EV (electric-vehicle)-oriented automakers, now only in a very small number, are required to reach the annual production of 500 new-energy vehicles by late 2009 and their total annual output should hit 10,000 units by 2010 for each of the chosen cities to have enough EVs for trial operation. At the same time, the vehicle standards, quality and stability will be strictly observed to meet the new-energy vehicle requirements. The Chinese government has invested at least 800 million yuan ($117.2 million) in developing the EV industry. Read More Here.
Comments (1)
Capital Sun Group installed one of these systems on a home in McLean VA and found it quite simple and easy to install. It is everything that the manufacturer claims it to be - that is much simpler and fail safe when compared to conventional closed glycol loop systems. We would recommend this system for single family detached or town home applications for families up to five persons. It is a truly elegant design.
Post A Comment
You must be logged in before you can post a comment. Login now.
Featured Product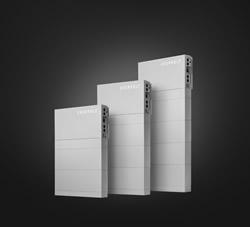 Panasonic's Total Home Energy System is built to deliver. The same battery technology we use to power the world's most advanced electric cars is now available to power your home. But it doesn't stop there. The all-in-one renewable energy system pairs Panasonic solar panels with Evervolt™ batteries to offer your customers a complete solar + storage solution, manufactured and warrantied by a company you know you can trust. In stock now.