Malaga = Smart City
The Malaga SmartCity initiative has been launched introducing a new urban energy management model in a bid to improve energy efficiency, reduce CO2 emissions and shift consumption to renewable energies. The €31 million project involving eleven companies under the leadership of Spanish energy company Endesa, aims to provide a holistic response to the environmental challenges facing consumers.
Comments (1)
We get a lot of customers ask specifically for solar panels that are made in America. It's very important to people, so good job on staying here.
Post A Comment
You must be logged in before you can post a comment. Login now.
Featured Product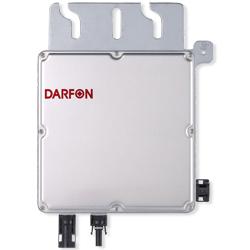 The Darfon G320 is the microinverter solution for today's high-power solar modules. The G320 handles 60- and 72-cell modules up to 350W DC and outputs up to 300W AC. The G320's 3-phase configuration accommodates the electrical distribution systems of most commercial buildings and to reduce, if not eliminate, the need for expensive transformers. The G320 comes in four voltage/phase configurations, so it can be installed in residential, commercial or utility applications.