First Solar stock plunges 20%
Shares in solar power company First Solar fell over 20% in early trading Wednesday after the firm lowered its sales forecast for 2011. The Arizona-based company, which is a leading maker of thin-film solar panels and also a developer of solar power projects, predicted net sales in 2011 of $2.8 to $2.9 billion. That's down from earlier projections of $3.0 to $3.3 billion. The company said the lower sales were due to delays in its projects caused by weather and "other factors," but predicted a healthy 2012. "Our diverse business model and robust project pipeline will help First Solar generate a significant amount of cash in 2012 while improving operational efficiencies," Mike Ahearn, Chairman and Interim CEO of First Solar, said in a statement Wednesday.
Comments (0)
This post does not have any comments. Be the first to leave a comment below.
---
Post A Comment
You must be logged in before you can post a comment. Login now.
Featured Product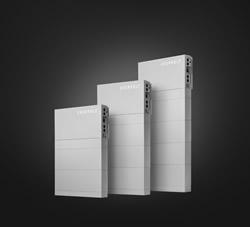 Heterojunction technology minimizes electron loss - Thin amorphous silicon layers reduce electron carrier loss to minimal levels. The result is a remarkably high-efficiency solar cell that produces Greater long-term energy output. Innovative pyramid structure absorbs more sunlight - A uniquely effective pyramid structure optimizes sunlight capture. By reducing outward reflection and directing sun rays inward to the cell, HIT absorbs more sunlight and generates more electricity for your home. Dual-sided cells multiply energy output - Advanced bifacial cells work in concert with the pyramid structure to multiply solar power output exponentially. Available sunlight is captured from both sides of the panel, converting more sunlight into electricity.