Amonix Closes U.S.-Backed Solar-Panel Facility in Nevada
Amonix Inc., a closely held maker of solar panels that qualified for $21.5 million in federal subsidies, closed its 214,000-square-foot plant in Nevada.
The company, based in Seal Beach, California, plans to restructure its operations and will vacate the factory by early August, according to an e-mailed statement today. It also has a research lab in Torrance, California, and an office in Singapore, according to its website.
Amonix said the decision to close the plant was based on"challenging" pricing for solar panels and low demand for its concentrated photovoltaic systems, according to the statement.
"We looked at several options and were really hoping that we could keep the North Las Vegas manufacturing facility, but it is not economically possible," the company said.
Comments (2)
Coatings have variety in material and quality, The better ones is
product specs
will do the intended job, when appropriate installed.
Excellent article very informative and right on the money.
Post A Comment
You must be logged in before you can post a comment. Login now.
Featured Product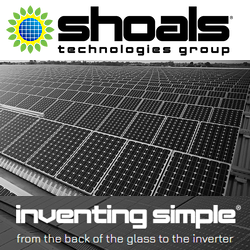 Inventing Simple® isn't just a slogan to us, it's a way of life. Using simple plug-and-play ideology, we revolutionized solar installations in 2003 with our Interconnect System™. Our harnessing system is now the gold standard EPC's use around the world. By using simple ideas, we are making solar energy a more affordable and clean power source for future generations.