Obama calls for carbon cuts at power plants
Outlining a new climate change plan on a warm day in Washington, President Obama said Tuesday his State Department should not sign off on the Keystone XL oil pipeline if it increases greenhouse gas emissions.
"The national interest will be served only if the project does not significantly exacerbate the problem of carbon pollution," Obama said in a speech at Georgetown University.
Keystone is not part of the climate change plan that Obama said includes new rules to restrict "the relentless dumping" of carbon pollution from power plants, as well as the promotion of renewable energy sources and new energy-efficiency standards.
Warning that climate change threatens future generations, Obama told his college audience that "the question is not whether we need to act" because "the overwhelming judgement of science ... has put all that to rest."
The question is whether the nation has "the courage to act before it is too late," the president said.
Almost all of the president's plan involves executive actions that do not require congressional approval. Obama would have a difficult time getting climate change legislation through Congress, given a U.S. House run by Republicans and a Senate in which the GOP has enough members to mount effective filibusters.
Republicans and members of the energy industry criticized Obama's climate change plan, saying it will lead to higher utility bills and less development of reliable energy.
Comments (1)
I blogged my view on my blogging site Solartroniks about an idea if Ships can be used to transport batteries charged by Solar in tropical region to regions near the poles where Solar energy is very low. The other option can be to allow places like Hawaii where Solar energy is so much in excess that the grid cannot take it, to allow Ships to berth on their island and charge up their batteries to light up the Ship while sailing.
Post A Comment
You must be logged in before you can post a comment. Login now.
Featured Product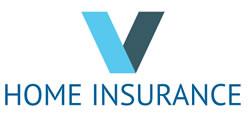 vHomeInsurance.com analyzes home insurance, climate and other environmental factors that impact insurance.