China-Europe fight over solar ends with whimper
The European Commission's investigation of solar-panel imports from China was the world's biggest antidumping case ever when it began in September, signaling a new willingness in Brussels to challenge China's extensive assistance to favored export-oriented industries.
But the case ended with a whimper Saturday and illuminated deep divisions in Europe — and how good the Chinese are at exploiting those differences. The European Commission said Saturday that it had settled the case in exchange for a pledge from China not to export solar panels for less than 74 cents a watt, a price about 25 percent lower even than when the case began. The commission also decided to forgo imposing the steep tariffs on Chinese solar panels it had threatened.
The deal could end up strengthening the fractured Chinese solar panel industry and sending a wave of cheaper Chinese panels to the United States.
Trade experts said the European Commission's meager outcome, in a case covering 6 percent of China's exports to Europe, showed that while Brussels might have had a strong case in terms of law or economics, it was fatally weak from the beginning at the political level. Those political weaknesses increased as China's leaders traveled repeatedly to European capitals and lobbied aggressively and successfully to divide Europe on the issue.
European makers of solar panels were furious about receiving so little after a year of litigation, and vowed to sue. The European settlement also undermined Obama administration officials, who had taken a tough stance toward China on solar panel trade and had tried for months to persuade European leaders to side with them.
Comments (0)
This post does not have any comments. Be the first to leave a comment below.
---
Post A Comment
You must be logged in before you can post a comment. Login now.
Featured Product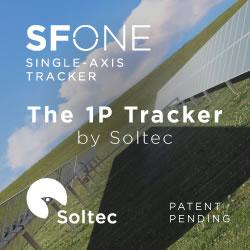 Soltec manufactures and supplies solar trackers designed and proven for extreme climate conditions, which is an ideal solution for any region's environment. Soltec's trackers are self-powered, requiring no additional PV module or grid-powered connection. Bifacial modules collect energy on both the front and rear sides, capturing reflected irradiance from the ground surface under and around the tracker and from other modules. Depending on site conditions, bifacial yield-gain can reach +30 percent.