China says U.S. should stop new dumping probe on solar products
China's commerce ministry called on the United States on Sunday to stop anti-dumping investigations into imports of solar power products from China, expressing "serious concern" and vowing to defend its producers.
U.S. trade officials on Thursday opened investigations into imports of certain solar power products from China and Taiwan, a move that could have a major impact on the nation's fast-growing solar market.
The U.S. Department of Commerce said it initiated antidumping duty and countervailing duty investigations, which will assess whether the products are being sold in the United States below their fair value, or if their manufacturers receive inappropriate levels of foreign government subsidies.
"The Chinese side expresses serious concern," the commerce ministry said in a statement on its website. "China urges the United States again to carefully handle the current ... investigations, be prudent in taking measures and terminate the investigation proceedings."
China will assess the impact on its solar industry and "resolutely defend" itself through various mechanisms, the ministry said.
Comments (1)
The article is very interesting. I will be sending it to all of my contacts.
Post A Comment
You must be logged in before you can post a comment. Login now.
Featured Product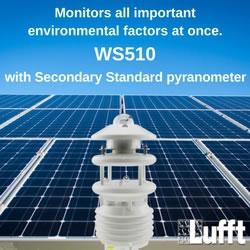 Professional weather sensors form the heart of large solar plants supporting their operation and performance. Lufft was the first manufacturer to combine several sensors in one housing, bringing the largest multiparameter weather sensor family with 19 members into being. Many of them are well-suited for solar site assessment and continuous monitoring. The most commonly used one is the WS600 delivering data on temperature, air pressure, wind, relative humidity and precipitation. Through its open protocol, it can easily be attached to radiation sensors e.g. from Kipp&Zonen. Other models have an integrated Silicon, Second Class or Secondary Standard radiation sensor.