Solar panel shortage looms even as manufacturers invest in production
The solar industry is bracing for a global drought in photovoltaic panels after a series of high supply years that pushed prices to all-time lows and encouraged installations.
Solar panel adoption is supposed to increase as much as 29% this year, which has top manufacturers and installers anticipating a drop in availability of panels. This would be the first such shortage since 2006 when the nascent solar energy industry was just taking hold, reported Bloomberg News.
Eight years ago, only about 1.5 gigawatts of solar energy capacity was installed. This year as much as 52 gigawatts is expected to be hooked up and another 61 gigawatts in 2015, according to estimates by Bloomberg New Energy Finance.
That is compared with about 70 gigawatts of production capacity currently available, though that estimate could be high since some manufacturers' equipment is out of date or obsolete.
The shrinking supply could hinder the growing rooftop solar panel industry. The scarce supplies often get routed to larger-scale utility projects and leave the residential side with limited availability.
Comments (1)
The biggest break thru was this one you mentioned. STORAGE and Renewable Energy quote=Annual installations of grid-connected PV systems, paired with energy storage, will grow more than threefold, to reach 775 MW in 2015.
Post A Comment
You must be logged in before you can post a comment. Login now.
Featured Product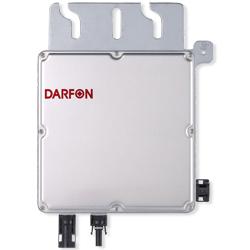 The Darfon G320 is the microinverter solution for today's high-power solar modules. The G320 handles 60- and 72-cell modules up to 350W DC and outputs up to 300W AC. The G320's 3-phase configuration accommodates the electrical distribution systems of most commercial buildings and to reduce, if not eliminate, the need for expensive transformers. The G320 comes in four voltage/phase configurations, so it can be installed in residential, commercial or utility applications.