Tree-Shaped Wind Turbines Blend Into the Scenery
Some people complain that solar panels and wind turbines are so unattractive, they'd prefer not to see them at all.
To them we offer New Wind, alternative energy generators that look like trees. The 36-foot-tall steel structure is perfect for urban environments, where a conventional wind turbine might not fit.
Seventy-two artificial leaves that work as micro-turbines adorn the branches and spin silently on a vertical axis. Cables and generators have been integrated into the leaves and branches in a way that puts them out of sight and sound.
The beautiful and functional device is the brainchild of French entrepreneur Jérôme Michaud-Larivière, who said the idea for a tree-inspired wind generator came to him one day while sitting in a square, watching the leaves on nearby trees tremble in a breeze. He wondered if energy could be generated in a similar way.
Indeed, it can. At the moment, each tree has a power output estimated at 3.1 kW.
Comments (0)
This post does not have any comments. Be the first to leave a comment below.
---
Post A Comment
You must be logged in before you can post a comment. Login now.
Featured Product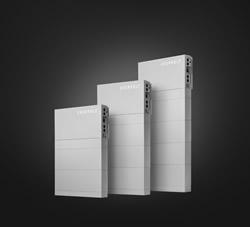 Heterojunction technology minimizes electron loss - Thin amorphous silicon layers reduce electron carrier loss to minimal levels. The result is a remarkably high-efficiency solar cell that produces Greater long-term energy output. Innovative pyramid structure absorbs more sunlight - A uniquely effective pyramid structure optimizes sunlight capture. By reducing outward reflection and directing sun rays inward to the cell, HIT absorbs more sunlight and generates more electricity for your home. Dual-sided cells multiply energy output - Advanced bifacial cells work in concert with the pyramid structure to multiply solar power output exponentially. Available sunlight is captured from both sides of the panel, converting more sunlight into electricity.