See-Through Solar Is Tomorrow's Threat to Oil
The engineers at Ubiquitous Energy are developing solar panels that are completely transparent and as thin as a laminate. They can do this by creating see-through solar cells that absorb only the invisible parts of the solar spectrum—ultraviolet and infrared radiation.
The technology still has a way to go because the cells must become more efficient to prove cost-effective, but their promise is big: solar cells that could become a part of any glass or plastic surface. They could sit, invisibly, atop a smartphone's display, allowing the phone to charge itself under natural or artificial light. And if the process became part of glass and window manufacturing, homes and skyscrapers could draw power from the sun without the spatial and aesthetic limits of current, opaque solar panels.
Comments (0)
This post does not have any comments. Be the first to leave a comment below.
---
Post A Comment
You must be logged in before you can post a comment. Login now.
Featured Product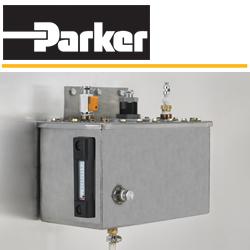 Parker grid tie inverters and power conversion systems are used in numerous applications, including renewable energy harvesting and energy storage. In addition to high efficiency and proven reliability, Parker offers some features unique to the industry, such as the two-phase evaporative cooling system used in the 890GT-B and 890GT-S series. The inherent efficiencies of this refrigerant-based technology enable up to twice the power density or up to 40% higher throughput compared to conventional air cooling. Modular inverter design enables replacement of critical power components in-field, with minimal downtime.