New Solar Cell Device Surpasses Theoretically Predicted Efficiency Limit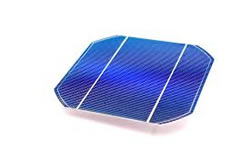 Thomas Burton for Energy Technology Matters: A team of researchers at the Massachusetts Institute of Technology (MIT) published a paper last week in the journal Nature Energy that described how they built a working solar thermophotovoltaic device (STPV) that enables solar cells to break through a theoretically predicted ceiling on how much sunlight they can convert into electricity. With this revolutionary new technology, the researchers show the potential of how solar panels can generate even more energy than theoretically determined by harnessing some of the panels' waste. To learn more about the STPV technology, read on!
Since 1961, the Shockley-Queisser Limit established an absolute theoretical limit on traditional solar cell efficiency regarding energy conversion. A single-layer of silicon cells—the type of cells most widely used in today's solar panels—has an upper limit of 32 percent. But currently, researchers are studying ways to increase this overall efficiency by using multiple layers of cells or converting the sunlight first to heat before generating electrical power. This latter method uses devices called STPVs, which the MIT team used in their study. Cont'd...
Comments (0)
This post does not have any comments. Be the first to leave a comment below.
---
Post A Comment
You must be logged in before you can post a comment. Login now.
Featured Product
With Baja Carports 35 plus years in the industry installing our Solar Support Systems nationwide and whose founder Bob Hayworth was one of the first to use solar panels as the rooftops on commercial carports ~ is assurance that you will receive Baja expertise in all phases of installation. Our team's diligence makes the design-build process easy for customers. You don't need a set of architecture plans to begin talking to us about your project. Baja's in-house design engineers will work closely with you to meet your project specifications and city's criteria. You'll have our design team's years of experience applied to your plans. Our engineers will deliver a set of stamped plans, which maximize canopy coverage and details the most-effective layout for your business' parking lot.