SEIA Releases New Go-To Guide for Residential Installations
WASHINGTON, D.C. - The Solar Energy Industries Association (SEIA) has released an updated Installation Best Practices Guide for Residential Portfolios, a vital document for all parties involved in a solar transaction.

The white paper, developed by members of SEIA's Solar Quality Assurance Working Group, provides recommended best practices on everything from contractor qualifications to the design and actual installation of a solar photovoltaic (PV) system.

"As an industry, it's important for our companies to deliver consistently high-quality installations," said SEIA's president and CEO Abigail Ross Hopper. "This resource is a roadmap to that success. With companies following these best practices, solar consumers, regulators, investors, and other stakeholders can feel fully confident in their decision to go solar."

"We commend SEIA on the publication of the updated Installation Best Practices Guide for Residential Portfolios," stated Richard Lawrence, Energy, Sustainability & Resilience Program Director for the Institute of Building Technology and Safety (IBTS). "With this document, the industry has developed consensus guidelines applicable to all parties involved in the residential PV system finance and installation chain needed to ensure quality, reliability, and financial transparency."

The newly-released best practices guide builds on the earlier efforts of the National Renewable Energy Laboratory and will be updated as proper protocol dictates. SEIA's Solar Quality Assurance Working Group intends on developing a similar consensus-based document for commercial solar portfolios next.

"Solar continues to make strides as an asset class with the capital markets," said Chris Doyle, Founder and President of SiteCapture. "Investors and rating agencies rely on proactive industry adoption of these initiatives and we are excited to help provide the framework to enable investment-grade system installation."

To download and read the guide, go to: http://www2.seia.org/e/139231/actices-residential-portfolios/2dwl7q/278368471

About SEIA®:

Celebrating its 44th anniversary in 2018, the Solar Energy Industries Association® is the national trade association of the U.S. solar energy industry, which now employs more than 250,000 Americans. Through advocacy and education, SEIA® is building a strong solar industry to power America. SEIA works with its 1,000 member companies to build jobs and diversity, champion the use of cost-competitive solar in America, remove market barriers and educate the public on the benefits of solar energy. Visit SEIA online at www.seia.org.
Comments (0)
This post does not have any comments. Be the first to leave a comment below.
---
Post A Comment
You must be logged in before you can post a comment. Login now.
Featured Product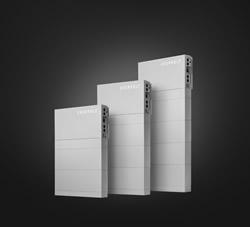 Heterojunction technology minimizes electron loss - Thin amorphous silicon layers reduce electron carrier loss to minimal levels. The result is a remarkably high-efficiency solar cell that produces Greater long-term energy output. Innovative pyramid structure absorbs more sunlight - A uniquely effective pyramid structure optimizes sunlight capture. By reducing outward reflection and directing sun rays inward to the cell, HIT absorbs more sunlight and generates more electricity for your home. Dual-sided cells multiply energy output - Advanced bifacial cells work in concert with the pyramid structure to multiply solar power output exponentially. Available sunlight is captured from both sides of the panel, converting more sunlight into electricity.