How to Stay Informed About Advances in Sustainable Building Materials and Strategies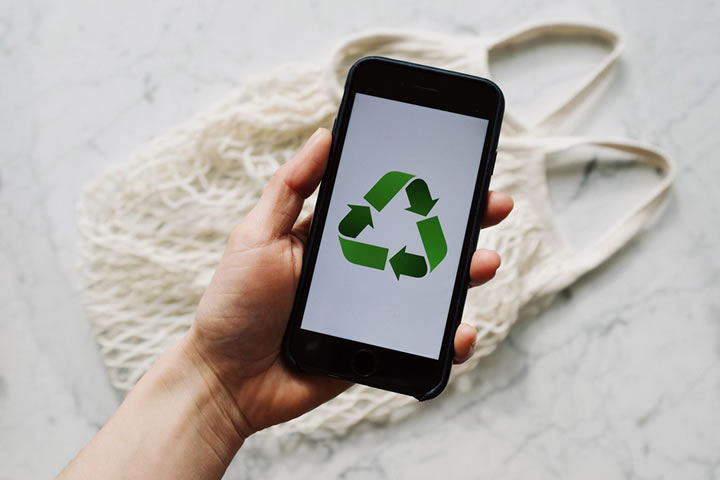 Image Source: Pexels
Every day, brilliant minds are working on solutions to the sustainability crisis that will be inevitable if we do not convert on a large scale to sustainable building materials and strategies. These innovations make for a better world for everyone. For green energy professionals and innovators, however, staying up-to-date on advances in sustainability can be a challenge.
Green energy proponents need to be aware of their colleagues' work and the state of sustainable developments at large to implement the best of their ideas. However, the amount of information continually passing through our digital marketplace of ideas can make it difficult to catch and comprehend every new development.
Luckily, there are many ways professionals can keep informed on every innovation that is helping to create a reality of sustainable building practices. With qualified research publications, conferences, and digital magazines and platforms, you can stay up-to-date on every new invention that just might change the world.
Peer-Reviewed Publications
One of the best ways for professionals in the green energy field to stay current with the research of their peers and accredited scientists is through publications dedicated to that purpose.
A wide variety of popular, peer-reviewed scholarly journals exist to provide education and information on innovations in the green energy sector, spreading the science and ideas behind a more sustainable world. Within the pages of these articles, scientists and green development hobbyists alike can find information on trends and discoveries. While some of these journals come with a subscription fee, others are available for free or through an associated university.
A journal like Nature Climate Change, for instance, is a monthly publication dedicated to the study of climate and the implications of climate change on the economy. The journal covers sustainability and development as well and is ranked highly by the UCLA Library. The best part is, online access to the content within the journal is free. By registering an account, you can receive email updates on the latest research, making it easy to stay informed.
It is through publications like these that verified science can be reviewed and studied for improved sustainability practices in building materials and strategies. A developer interested in safe and sustainable building materials, for example, might be alerted to new ways to avoid asbestos and prevent mesothelioma from occurring in modern constructions before word spread through traditional media. Subscribing to publications like these can allow scientists, businesses, and individuals to act within the best interest of the larger world in a timely and efficient manner.
Make use of peer-reviewed publications to get the latest and greatest in the science world on sustainability developments.
Conferences
For decades, international organizations have hosted conferences around the world to discuss solutions for global sustainability. Beginning in 1972, the United Nations held a series of forums dedicated to these issues and solutions. These conferences represented a meeting of the minds, an opportunity for green solution developers to share their findings with the world and receive immediate face-to-face feedback.
In light of the coronavirus pandemic of 2020, it is unlikely that many conferences will occur within the near future. Instead, events to spread awareness of sustainable materials and strategies might be held through virtual events, live streams, and conference calls.
This makes learning about issues like recyclable construction materials or instruments for monitoring green roof runoff a bit more challenging. However, with the constant spread of news and information through online magazines and social media, you can learn about developments or find out when the next virtual conference will take place.
Digital Magazines and Social Media
Digital magazines like AltEnergyMag are great places to tap into recent developments through a news feed designed around the information you care about. The breadth of the internet allows for the sharing of information on a massive scale. From there, you may have to do additional research and fact-checking if you want to dig into the nitty-gritty of the science. However, the simple scalability of online platforms and social media makes for a great place to share news of green innovations.
Online magazines and platforms exist to curate and provide useful content for your professions and hobbies, bringing you information about sustainable building materials and strategies from all over the world. For example, you can learn from the internet about the existence and potential of skyscrapers built from wood, or find out about the construction of a new Wales Institute for Sustainable Education.
Similarly, social media allows you to share and subscribe to pages that spread quality information. Such accessibility always comes with the need to vet your sources for accuracy and relevance, but the trade-off is constant and free information. Through simply following and liking verified pages and accounts on platforms like Facebook and Twitter, you can receive alerts about promising sustainable strategies while browsing the feed you might be on anyway.
However you decide to tune in to the world of advancements in building materials and strategies — be it through peer-revied publications, conferences, or digital magazines — these developments are constant. With each innovation, we look towards a brighter future of sustainable building practices and a better world for future generations.
Comments (0)
This post does not have any comments. Be the first to leave a comment below.
---
Post A Comment
You must be logged in before you can post a comment. Login now.
Featured Product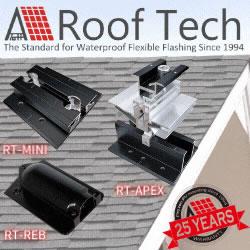 Now Roof Tech brings you the most innovative, watertight mounting systems ever developed for solar photovoltaic systems. Designed and manufactured exclusively for us by Japan's longtime leader in roofing technologies, Roof Tech products are 100% code-compliant and offer fast, simple installation and huge savings on shipping costs due to their compact, rail-less design. Learn more about our full line of versatile PV mounting solutions now available for residential installations. The next generation in rooftop solar mounting solutions."