EV Automakers Must Plug into Creative Sources to Comply with the USMCA
The new United States-Mexico-Canada Agreement (USMCA), which took effect on July 1, 2020, is a development that could bring both challenges and opportunities for North American electric vehicle (EV) manufacturers and their global supply chains. For all types of automakers, the stakes are high. Vehicle manufacturers will have to certify that 75 percent of their components are made in the region by 2023. This is a 20 percent increase compared to NAFTA's existing requirement of 62.5 percent. Additionally, they will need to meet new labor value content requirements whereas 40 percent of the labor must be paid at $16 or more per hour. Manufacturers failing to comply with these provisions will be subjected to a 25 percent tariff.
The new agreement is intended to eliminate loopholes from NAFTA, which allowed automakers to more easily declare non-North American parts and supplies as originating in North America, regardless of the true origin. It has been reported that many companies have not been accurately disclosing this information.
Now, all North America-based manufacturers will be forced to take steps with their suppliers to renegotiate terms and pass costs back to them, unilaterally, if they fail to comply with the revised rules on content origination.
This may hold true especially for the North American EV automakers that are smaller in production scale compared to the major carmakers, such as the General Motors, Fords, and Chryslers of the industry. A tightening of the supply chain management systems could be the difference-maker that determines whether they will be sustainable over the long run.
The demand for lithium batteries is expected to grow tenfold by 2030. However, the U.S. will produce only 14% of the world's lithium-ion batteries by 2021, according to the International Union, United Automobile, Aerospace and Agricultural Implement Workers of America (UAW). These batteries are needed to make electric cars. Additionally, 400 million battery-operated EVs are projected to be on the road by 2040. This coupled with the fact that most of the lithium-ion battery suppliers are in the Far East could create supply chain management problems, cost- and demand-wise, for the North American EV automakers. Currently, only one of the top five lithium battery manufacturers worldwide is based in the USA. Tesla, the fifth largest maker of lithium-ion batteries, has a joint venture with Panasonic, the fourth largest manufacturer, which is based in Japan. The other three top manufacturers are in China. Aside from Tesla, this could leave the other EV makers in North America in search of a workable solution to comply with the stricter rules of the USMCA.
The anticipated demand coupled with the limited regional supply of lithium-ion batteries is igniting a critical-thinking process for North American EV automakers. The new trade agreement, with more stringent clauses and penalties for not complying, has created a need for new perspectives and ideas rather than following conventional paths.
While alternatives are being evaluated to improve supply chain management systems, a solution could surface from an area that has been viewed as waste. The recycling of lithium-ion batteries is an option that could be a long-term game-changer, not only for the North American market but also worldwide. After all, Contemporary Amperex Technology, China's top manufacturer of EV batteries, is not only developing battery swapping and battery-maintenance services, but it also is expanding into recycling capabilities, according to its chairman Zeng Yugun. Resource recovery of end of life lithium-ion batteries is an opportunity that's finally available.
Using recovered lithium and other critical materials from recycled lithium-ion batteries manufactured in North America would adhere to the USMCA's regional restrictions as well as being extremely cost-effective for production of new batteries locally. Further, regional local supply will address the unprecedented rising demand for EV batteries and battery materials.
In the United States, where a domestic supply of lithium-ion battery materials are not available from primary sources, leveraging secondary resources is the current alternative with the most potential to reduce costs and solve the availability issue. The technology is in place to offer this garbage-to-gold alternative due to the high-recovery rates of lithium, cobalt, and nickel. For example, Li-Cycle Corp., a North American based resource recovery firm has demonstrated the ability to recover over 95% of all materials found in li-ion batteries.
Furthermore, North American EV automakers buying recycled lithium-ion battery materials to feed into their battery production supply chain provides an outside-the-box solution that would be a more environmentally and socially sustainable source comparison to seeking out these materials via traditional resources.
The technology behind the recycling of lithium-ion batteries ensures the best of quality control standards, making secondary local sources a superior choice for companies with operations in the U.S., Canada, or Mexico. Securing a seller that utilizes the best of services standards for recycled batteries would ensure the batteries are top quality too. From the acquisition of the product to the implementation of reverse and forward logistics, the highly regulated process would adhere to the highest level of safety standards and the guidelines of the USMCA tidily.
The USMCA could be a powerful tool for creating jobs and reshoring manufacturing to North America in the battery and automotive supply chains. However, the pressure it places on EV manufacturers will test the strength of their supply chain management, challenging their ability to source raw material supplies effectively.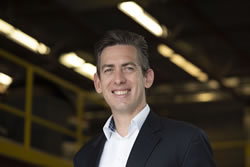 Tim Johnston is the Co-Founder and Executive Chairman at Li-Cycle®, an advanced lithium-ion battery resource recovery company. Li-Cycle Technology™ is a closed loop, economically viable, safe, sustainable and scalable processing technology that provides a solution to the global lithium-ion battery recycling problem.
Comments (0)
This post does not have any comments. Be the first to leave a comment below.
---
Post A Comment
You must be logged in before you can post a comment. Login now.
Featured Product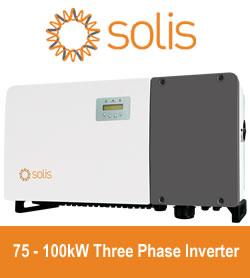 Solis75kW - 100kW series high-power string inverters are widely used in industrial and commercial rooftops. Solis's new three-phase string inverter is the first choice for industrial and commercial photovoltaics. 75-100kW three phase series string inverter have Maximum 28 strings input, support "Y" type connection in DC side. Maximum string input current 13A, support bifacial modules access.Supports anti-PID function to improve system efficiency.