Getting green jobs back on the grid in a post-pandemic economy
Before the COVID-19 pandemic crippled the U.S. economy last year, clean energy had been one of the nation's fastest-growing sectors, accounting for more than 40% of the energy workforce and 2.25% of the nation's overall employment. At the start of 2020, the industry had been growing for five straight years, and more than 3.3 million Americans were employed in solar, wind, energy efficiency, clean vehicles and other areas, according to Clean Jobs America 2020.
That changed with the pandemic, with the industry losing 13% of the estimated 429,000 clean energy jobs across all sectors, according to analysis of data from the Bureau of Labor Statistics.
By the end of last year, there was a bright spot. In its recent report, BW Research noted several clean energy sectors – energy efficiency, renewable electric power generation, clean energy, energy storage and electric vehicles – were building their workforce in December. In the first quarter of 2021, the COVID-19 clouds continued to lift for the renewable energy industry, with passage of a $1.9 trillion pandemic relief bill, the acceleration of vaccine production and distribution, and President Biden's reaffirmed commitment to addressing climate change and creating 10 million green jobs.
A separate recovery package conceived by the administration could infuse another $2 trillion into the economy's infrastructure this year to bolster clean energy efforts and combat climate change. Biden's goal of reaching a carbon-free energy sector in the U.S. by 2035 requires the building of a modern and sustainable infrastructure, and that will mean jobs — ideally, high-paying, permanent clean energy jobs that encompass greater workforce diversity.
The what of green jobs
Green jobs, as defined by the BLS, produce goods or provide services that benefit the environment or conserve natural resources, or jobs that make companies' production processes more environmentally friendly.
Based on government projections, from 2016 to 2026, green jobs are expected to grow by more than 9% nationally. That translates to a growth in employment of 198,500 workers.
Two jobs in particular are likely to see massive growth. Employment for solar photovoltaic installers is expected to grow by 105%, which means it will more than double from 2016 to 2026. (By the way, you can get that job with just a high-school education.) Wind turbine service technicians will see employment growth of 96%.
Up and down the renewable-energy food chain, workers will be needed — scientists in research and development, engineers and software developers in smart grid, energy production, energy storage, and data reporting, construction and maintenance workers in plant and solar/wind farm operations, finance, sales and marketing wizards in product commercialization, and many others.
Take construction. Before the pandemic, 1.7 million workers in the U.S. were employed in construction across the clean energy sector, installing new renewable energy systems, making buildings and schools more energy-efficient, repairing the electric grid and more, according to Clean Jobs America 2020. Construction drove the renewables sector, with 1 in 5 construction workers nationwide employed in clean energy. Of these construction jobs, 43% are in solar and wind energy. The remaining green jobs are in manufacturing, professional services, agriculture, utilities and distribution.
The Brookings Institution's April 2019 report, "Advancing inclusion through clean energy jobs," predicts the transition to a clean-energy economy primarily will involve 320 unique occupations in three industrial sectors: clean-energy production, energy efficiency and environmental management.
All types of people with varying knowledge and skillsets, from swinging hammers to building solar farms and climbing ladders to maintaining wind turbines to building widgets and creating software systems to maximize ROI, will be required.
While Brookings reports that many occupations in the clean-energy economy have lower educational requirements and more on-the-job training, careers specifically in clean-energy production and energy efficiency often require greater scientific knowledge and technical skills as well.
The where of green jobs
California remained the nation's undisputed leader in clean energy jobs through 2019, followed by Texas, Florida, New York, Michigan, Illinois, Massachusetts, Ohio, North Carolina and Virginia. In these states, the Energy Efficiency and Energy Renewables sectors employed the most people, according to Clean Jobs America 2020.
What green jobs pay
Looking beyond where the green jobs are, there is another consideration: how these jobs contribute to the nation's economy and workers' pocketbooks…And green jobs pay well. The average annual salary for green jobs is $72,057, according to data from the BLS. That's 22% higher (and nearly $16,000 more) than the average annual salary for non-green jobs, which is $56,334. The green job title with the highest salary is architectural and engineering manager, which pays an average of $138,700 annually.
How to fill green jobs
With so much going for the renewables industry one would think that hiring would be easy. Instead, finding qualified candidates in this burgeoning industry is extremely difficult. Hiring leaders confirm this sentiment, as does research from the Energy Futures Initiative and National Association of State Energy Officials. The challenge is that many candidates interested in joining the industry lack experience, training, technical knowledge, skills and certifications. Even when qualified candidates meet the job requirements, they may lack the "soft skills" and culture fit necessary for the particular company.
Often, the challenge is recruiting candidates who have both — the required skillset and a zeal for the global mission. Hiring an individual with only one or the other can be like finding a full stack developer without the whole stack.
Unearthing the best green-job contenders
Finding the best people also takes an approach that is targeted, thoughtful and thorough. This is particularly important in a candidate-driven market where talented people who are happy in their current roles are receiving multiple calls from multiple recruiters about multiple opportunities daily.
In some instances, hiring leaders will try to take matters into their own hands, weeding through LinkedIn profiles and sifting through hundreds of resumes hoping to find the perfect, interested candidate.
At Duffy Group, we connect renewable energy firms to top talent using our five-step process called recruitment research. Part detective and part sales, recruitment research starts by taking stock of the company – its mission, values and points of difference – and ends with a comprehensive report containing market intelligence data, vetted candidates and a full list of prospects for consideration in future searches.
A good example is our work with REC Solar. The company approached our team to help fill 20 key positions in a short period of time. We did this by targeting regional and national competitors.
Not only were we able to find exceptional candidates in an average of 15 days, but also provide the company with data to understand the competitive landscape. Our partnership with the company has continued for more than three years.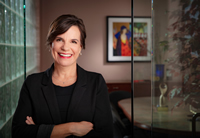 Eden Higgins is vice president and Alternative/Renewable Energy practice group leader at Duffy Group, Inc., which sources and recruits candidates in the United States, Canada, Mexico, Central America, Europe and Asia.
Comments (0)
This post does not have any comments. Be the first to leave a comment below.
---
Post A Comment
You must be logged in before you can post a comment. Login now.
Featured Product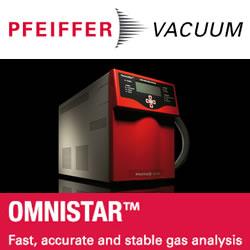 The Pfeiffer Vacuum OmniStar benchtop analysis system offers you a compact footprint, powerful software and Ethernet connectivity. It's the optimum solution for many real-time gas analysis applications. With the OmniStar, Pfeiffer Vacuum offers you a complete solution for gas analysis, in chemical processes, semiconductor industry, metallurgy, fermentation, catalysis, laser technology and environmental analysis. The turnkey OmniStar gas analysis system consists of heated, temperature-regulated gas inlet system, Quadrupole mass spectrometer, a dry diaphragm vacuum pump and HiPace turbopump. Unlike competing methods such as FTIR, OmniStar is suitable for qualitative and quantitative analysis of most gases.