How Launching Recycling Task Forces Could Benefit Clean Energy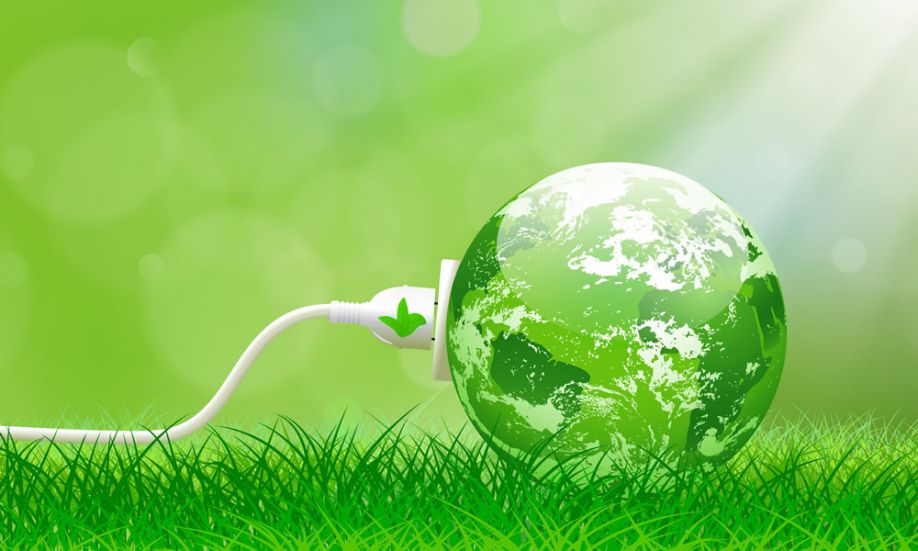 In 2018, China stopped accepting recyclables from the U.S. The ban caused a severe strain on our waste management industry, with limited recycling resources. Launching task forces with renewable energy sources could increase the efficiency and sustainability of material repurposing.
Policy Influences
President Biden signed the Paris Agreement during his first day in office. His signature signified our commitment to greenhouse gas emission reductions. The Agreement is a legally binding contract, committing various nations to climate change prevention.
The Agreement aims to reduce the planet's temperature by two degrees Celsius compared to pre-industrial levels. We may achieve the ambitious plan by increasing our national renewable energy use.
Biden's Build Back Better policy supports the industrial expansion of renewable energy. It allocates two trillion dollars to build a sustainable infrastructure and increase clean power employment opportunities. In addition, the U.S. can create more green jobs by unifying the waste management and renewable energy sectors.
Task Forces and Recycling Expansion
The most eco-conscious recycling facility is in Chicago. The facility takes metal processing seriously, constructing low emission and impact practices. But, unfortunately, government limitations reduce their operational capabilities.
Southside Recycling requests $100 million from the city in their ongoing lawsuit. They lack the Chicago Department of Public Health Large Recycling Facility permit, which the state refuses to hand over. The facility abides by all current guidelines and regulations.
Launching a recycling task force could limit future facility expansion interferences. A force includes local, state and government officials. It also incorporates recycling facility representatives, establishing civil, open communication between all parties.
They can facilitate recycling technology investments and promote community education. Tasks can also promote the transition towards renewable energy sources.
Clean Energy Benefits
The renewable energy industry can benefit from recycling task forces in two ways. First, utilizing clean energy to fuel waste management facilities can help us meet the Build Back Better goals. Recycling uses less energy than producing new material, and their emissions remain high.
When fueled by clean energy, recycling facilities can significantly lower their greenhouse gas emissions. They can also save money on utility costs. For example, solar energy prices recently dropped below $0.05 per kilowatt-hour, and natural gas reaches up to $0.18 per kilowatt-hour.
Increasing task forces also enhance the renewable energy industry's device recycling accessibility. Wind turbines pose a significant challenge for waste management facilities. Their extensive size and material complexity limit their recyclability.
Nearly 8,000 wind turbine blades meet their expiration date each year. After their decommissioning, professionals deconstruct them and place them in a flat-bed trailer. Next, workers send them to designated turbine landfills, where employees bury them in shallow graves.
Solar panel recycling is a new phenomenon that additionally presents challenges. Facilities can recycle most panel components, like metal and glass. However, the silicon cell is a different story.
Some facilities will accept used silicon cells, melting them and salvaging metals and other resources. Panels are challenging to recycle because of their various parts. Many systems are at play when converting solar radiation to electricity.
Recycling company owners and government officials can work together, finding sustainable solutions to renewable energy device challenges.
Green Recycling
The renewable energy industry grew by 45% in 2020, increasing national installations. Solar panels have an expiration date of roughly 30 years from their initial use. A rise in panel sales presents current limited issues and significant challenges for future recycling.
It is currently the manufacturers' or customers' responsibility to recycle the devices after efficiency degradation. Unfortunately, many companies and residents view end-of-life management as an inconvenience, leading to landfill disposal. Fortunately, task forces can work together to increase recycling accessibility and ease.
Increased Sustainability
If damaged panels reach a landfill, they can cause chemical leaks and generate adverse environmental effects. We can increase the sustainability of renewable energy devices by improving their recyclability. Working with facilities, environmental engineers and government officials can produce recycling solutions.
Both facilities and renewable energy device structures must change to increase their compatibility. Without communication, it is challenging to enhance the recycling industry in the U.S. While task forces work on compatibility challenges, eco-consumers can continue investing in renewable energy sources.
The lifespan of a solar panel or wind turbine allows environmental engineers and scientists to access a solution before your system is recycling-ready. In addition, increasing the success of the clean energy sector will enable it to allocate more funding towards waste management improvements.
Comments (1)
This is by far the best initiative to take right now. The world has been suffering and only green resource and proper recycling stuffs can make this go right. As a
Essay Writer
, I have myself written so many public post on this matter and I am glad that people are becoming more and more aware nowadays.
Post A Comment
You must be logged in before you can post a comment. Login now.
Featured Product

The Iron Edison Lithium Iron solar battery is fully compatible with popular battery-based inverters and is housed inside a rugged steel enclosure with integrated Battery Management System. Standard capacities range from 2 kWh to 42 kWh, with custom high-capacity and high-voltage models available for commercial applications like peak load shaving and UPS. The battery is designed and assembled at the company's headquarters just outside of Denver, Colorado. The Iron Edison Lithium Iron battery is an ideal replacement for lead-acid battery, with longer cycle life, smaller footprint, and maintenance-free operation. Residential applications include solar battery backup, grid-zero and off-grid energy storage. Commercial applications include high voltage battery backup, off-grid telecommunications power and peak load shaving. If you have any questions, please call us at 720-432-6433. We are happy to help!