The Same Tech Used for Video Games Is Fighting Air Pollution
Popular video games and efforts to fight air pollution may not have any similarities at first glance, but they actually have a huge common characteristic: big data.
Video game developers and climate change leaders can use big data to help achieve their goals and make advancements in their field of interest. In addition, artificial intelligence (AI) and machine learning (ML) are two growing fields used in both sectors.
Here's how the latest technology, like AI, machine learning and natural language processing (NLP), is helping video games and climate change.
AI Used to Conquer China's Smog Problem
China has a well-documented smog problem that's been getting worse in recent years. On some days, officials have to issue air quality alerts to warn residents against going outside or opening their windows.
In the last decade, representatives from IBM and Microsoft put their brainpower and resources together to mitigate the risks of air pollution in China by using AI and ML systems. More companies are gaining an increased awareness of their power in solving the world's sustainability issues.
Low-quality air can negatively affect the health of the surrounding population. A study in 2015 showed that breathing the air in Beijing is the equivalent of smoking 30 cigarettes a day. Without human intervention, reversing the air quality will prove to be a challenge.
IBM and RadGreen Cloud-Based Tech
RadGreen, a startup based in Tel Aviv, has taken it upon itself to make an impact on the environmental issues facing the world today. In collaboration with IBM, the two companies are working together to develop Internet of Things (IoT) and cloud technology for pollution management.
RadGreen focused its efforts on improving environmental monitoring systems so clients can be aware of the air quality in the surrounding environment. The company uses IBM's API Connect as well as Node-RED to send clients push notifications.
A RadGreen mobile application lets users access environmental analytics and insights that would typically be inaccessible or challenging to obtain.
Video Games: A Focus on the Environment
Video game developers are noticing how prevalent environmental issues are today and are even incorporating those themes into their new games. Sims Eco Lifestyle and Minecraft Climate City are two examples of how video games revolve around climate change issues and encourage users to live more sustainably.
Video games developers work tirelessly to create realistic worlds, and if the world is suffering from environmental consequences, they'll want to mirror that on their gaming platform.
One other game that centers its adventures on the environment is Beyond Blue. Scientists and divers are featured in this game, where players can explore the uncharted territory of the deep ocean.
The educational game takes users to the ocean floor, where the main character, Mirai, can gather research evidence. It's certainly interesting to experience the combination of education and immersive entertainment in games such as these.
Beyond just video games, companies are using advanced LiDAR technology for a variety of purposes. HBO even used LiDAR to create 3D effects in movies and television shows, one example being "Game of Thrones."
AI and Machine Learning in Video Games
Because AI and ML technology have a wide range of applications, it's no surprise that the video game industry has become attuned to their uses. By using algorithms, developers can build nonplayer computers (NPCs) into their games, which results in an enhanced competitive landscape for gamers.
In addition, powerful AI chips incorporated into mobile phones bring machine learning to the mobile platform, which only adds to the industry's growth and potential revenue.
NLP in video games is something to look forward to in the future. However, it could transform the player interactions that take place in the virtual world. Although NLP hasn't bled over into the video game industry, there's a strong possibility it will happen in the future.
Video Games and Air Pollution?
It may be hard to believe that these two topics have anything in common, but the technologies that drive the production of video games and monitor environments are the same.
AI and ML have been assets in fighting air pollution and creating fun, entertaining experiences for novice and expert gamers. Hopefully, as technology continues to advance, more can be done to solve the environmental issues the world is facing and educate us about sustainability through entertainment.
Comments (0)
This post does not have any comments. Be the first to leave a comment below.
---
Post A Comment
You must be logged in before you can post a comment. Login now.
Featured Product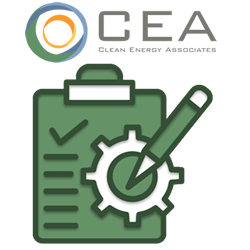 Clean Energy Associates provides a complete quality assurance solution that covers the entire product lifecycle of PV modules, storage systems, and every Balance of Sy stem (BOS) component. CEA's experienced on-the-ground and international team of quality control engineers and account managers offer an unparalleled quality assurance presence that can protect solar and storage investments and ensure future energy-producing viability for the life of the product.