How photovoltaic glass can be used to cut harmful emissions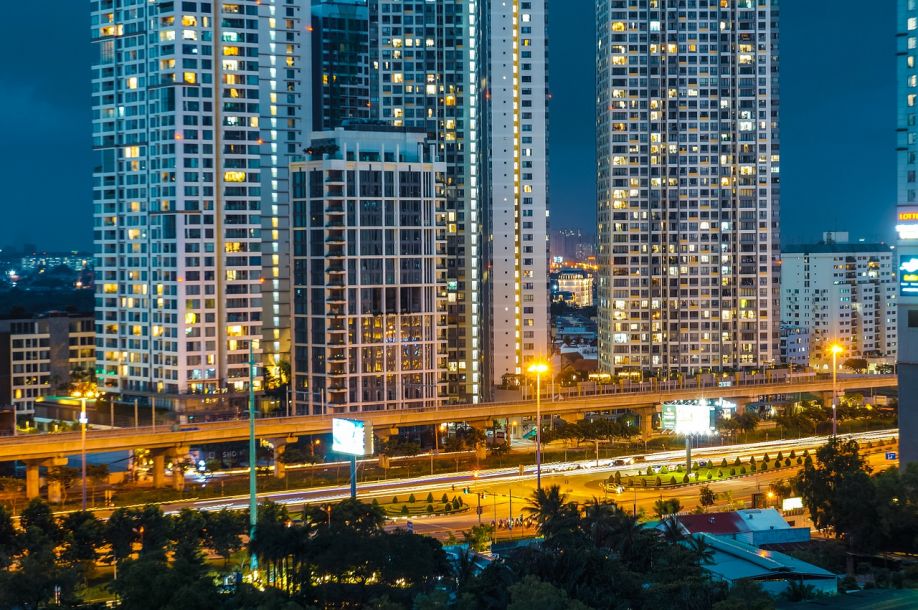 Global temperatures have recently been the hottest on record, with the global surface temperature in June 2021 being 0.88 degrees Celsius over last century's average, according to the NOAA Global Climate Report. With the effects of climate change now more apparent than ever, there is a greater need to develop technologies that can improve sustainability. Here Carr Ho, Head Research Scientist at NextGen Nano, explains how photovoltaic (PV) glass can mitigate the effects of harmful emissions.
PV glass is an emerging solar technology that has a lower environmental impact than traditional solar cells. Light that shines through the glass is transformed into electricity, even at low light intensity level. This versatility means that PV glass can be used for several different applications to help individuals and businesses reduce their energy costs by replacing conventional glass in buildings, vehicles and other structures.
How we grow food
Food production is responsible for around 26 per cent of global greenhouse gas (GHG) emissions, according to Poore and Nemecek. Emissions originate from deforestation, the production of methane from livestock and other processes. More businesses are changing the way they produce food, and this can be done in several ways. Greenhouses are increasingly popular as weather patterns shift, and demand increases. They can help food production by offering a stable growing environment, but will often increase energy costs. For example, greenhouses require heating, cooling and irrigation systems, which increase consumption.
Solar power can help combat increased consumption and so can emerging technologies like organic solar cells (OSCs). OSCs work by allowing changes of chemical units of light absorbing organic semiconductors to alter light absorption in transparent solar panels at different wavelengths. The wavelengths not used for plant growth can be generated into solar power for other uses. Therefore, energy efficiency does not come at the expense of a crop yield.
The way we travel
Another way we can tackle climate change is by changing how we move around. For example, electric cars have been rising in popularity with a 66 per cent increase in vehicle registrations from 2019 to 2020, according to Next Green Car. As well as being cheaper to run than petrol or diesel long-term, electric and hybrid vehicles can improve air quality by reducing harmful pollutants normally found in exhaust emissions.
Consumers can cut emissions further by using a solar PV system to contribute to charging during the day. This will increase the range of the car or vehicle, meaning fewer charging stops and less energy is used. In the USA, Joe Biden has called for electric vehicles to represent half of all new auto sales by 2030, while the UK government announced a ban on the sale of new petrol and diesel cars by 2030. Government legislation has now increased pressure for manufacturers to get the last diesel vehicles off the production line, and replace them with alternatives that run off stored energy, including PV.
Rethinking architecture
While cities only cover 2 per cent of the world's land mass, they account for over 70 per cent of global CO2 emissions, according to C40. Many cities have started taking advantage of solar power, particularly in the United States where 45 per cent of cities surveyed by Environment America Research & Policy Center and Frontier Group had quadrupled their solar PV capacity from 2013 to 2019.
While some skyscrapers may have limited space for solar panels, they do have the option of investing in transparent PV glass for their windows. By replacing conventional glass in these buildings with PV alternatives, businesses can build up a substantial amount of electricity from the light that shines through them. The transparency and colour of PV glass can be tuned upon different requirements. This energy can then be used to power apartments, industrial sites and homes everywhere.
With global temperatures continuing to rise over the last centuries average, the onus is on businesses to take the next steps in promoting sustainability. Making the most of new green technology, including PV glass, and integrating them into our everyday lives is one of the best ways we can ensure a more sustainable future.
To find out more about NextGen Nano's organic photovoltaic technology, visit the NextGen Nano website or email at info@nextgen-nano.co.uk.
Comments (0)
This post does not have any comments. Be the first to leave a comment below.
---
Post A Comment
You must be logged in before you can post a comment. Login now.
Featured Product
GenStar MPPT is the industry's first fully integrated solar DC charging system, an all-new design with "lithium DNA" from the leader in charge controllers. Out of the box, GenStar is an overachiever-delivering legendary Morningstar quality, efficiency, power and reliability along with the latest in advanced communications and control technologies. All the most installer-requested features are on-board; additional features can be easily added via Morningstar's ReadyBlock expansion technology, with snap-in blocks that provide battery metering and monitoring, signaling and load control, and lithium battery communications/control