Report From Clean Energy Canada Shows Opportunity for Growth in EVs
Clean Energy Canada (CEC), a climate and clean energy program located in Vancouver, released a report titled The True Cost on March 30, 2022.
The report analyzed and compared ownership costs of popular EV models to traditional vehicles and the findings were significant. Continue reading to review the findings and learn about the future of the global EV market.
Recent Analysis From the Clean Energy Canada Report: The True Cost
Opting for EVs rather than traditional gas-fueled vehicles offers both drivers and the environment benefits. Fuel and maintenance savings, lower carbon emissions, and minimizing imported petroleum are some examples of EV benefits, according to the U.S. Department of Energy's Alternative Fuels Data Center.
The recent analysis from CEC found that the Hyundai Kona, the country's second best-selling EV in 2021, is $15,000 cheaper to own than the standard, gas-powered Kona.
Additionally, the report suggests that if Canadian gas prices averaged $2, the electric Kona is $24,000 cheaper than the standard Kona – enough to buy another vehicle. The True Cost analyzed other popular EVs that also had gas-powered alternatives. In each case, the EV was less expensive and often significantly so.
Data from the report paints a clear picture of potential cost savings with EVs, which may help increase their adoption in Canada. If Canadians in the market for a new car review this report, it's possible they'd feel more inclined to consider purchasing an EV.
Are Canadians Willing to Adopt EVs?
The True Cost report from Clean Energy Canada contains concrete data that proves EVs are cheaper than traditional vehicles. However, are Canadians interested in adopting EVs to benefit from these cost savings?
CEC gathered more data to answer this question a few weeks before releasing The True Cost. In March, CEC partnered with Abacus Data to conduct a survey asking Canadians how they feel about EVs, whether EVs will represent most vehicles on the road, and how long it will take for widespread EV adoption to occur.
Here are some of the key findings from CEC and Abacus Data's poll:
21% of adults think they "probably never will" own an EV.
19% of people love the idea of owning an EV.
31% of people are interested in considering an EV.
63% of respondents want to see EVs become the majority of cars consumers drive.
80% of people think EVs will reach widespread acceptance and 40% think it will happen in the next 15 years.
75% of people support governments using policy to encourage consumers to drive EVs instead of gas or diesel vehicles.
These statistics show that, generally, Canadians are in favor of more EVs hitting the road. Whether or not individual respondents are willing to buy one themselves varies.
Global Outlook for EV Growth
Statista reports that the global EV market is expected to grow at a compound annual growth rate (CAGR) of over 23.06%, reaching around $1 trillion by 2026. The data signifies over four-fold growth in the global EV market.
Another report from the International Energy Agency (IEA) titled Global EV Outlook 2021 found that global EV sales rose by around 140% in the first quarter of 2021. In addition, consumer spending on EVs increased to $120 billion and international government spending amounted to $14 billion to support sales, up 25% from the previous year.
European countries generally offer more government incentives to consumers when purchasing an EV. Despite this, the total spending on incentives has decreased in the last five years, suggesting that more consumers are attracted to EVs even without these incentives.
How Do Consumers Benefit From EVs?
The data outlined above shows how consumers can save on maintenance and fueling costs by purchasing EVs. Aside from financial savings, what other benefits do EVs offer consumers?
Safety Benefits
While more research is needed to determine whether EVs are safer than traditional vehicles, the Insurance Institute for Highway Safety (IIHS) conducted crash tests in 2021 on two EV SUV models: the Mustang Mach-E and Volvo XC40 Recharge.
The IIHS awarded both models Top Safety Pick distinctions after meeting the criteria in all six crash evaluations. This demonstrates that EVs are generally just as safe as traditional cars.
Research from the National Highway Traffic Safety Administration (NHTSA) suggests that more than 3,400 people died in distracted driving crashes in 2016 alone. The NHTSA recently cracked down on Tesla, an EV market leader, for including a feature in a recent software update.
The feature allowed users to play video games on the vehicle's touch screen, mounted on the dashboard. Generally speaking, if EV drivers are not distracted, their cars should deliver the same safety performance as their gas-fueled counterparts.
Simple Charging
There's a massive demand for more EV charging stations, especially in the U.S. Currently, fewer than 47,000 charging stations are located in the United States.
However, President Biden's $1 trillion infrastructure plan includes $7.5 billion in funding to develop a nationwide network of 500,000 EV charging stations. The goal is to implement the necessary EV infrastructure to support widespread EV adoption.
Improved Driving Experience
Evs are pleasant to drive mainly because they have a lower center of gravity. This difference improves handling, responsiveness, and comfort while driving.
An electric vehicle engine offers better acceleration and deceleration and is quieter than a traditional engine. EVs use their horsepower more efficiently due to fewer moving parts, making EVs faster and more powerful.
Based on the data and information provided, it's clear that EVs are becoming increasingly prevalent worldwide. It will probably take more time for some countries, such as Canada and the U.S., to experience widespread EV adoption. Nonetheless, it looks bright for the future EV market.
EVs: Expect Widespread Adoption in the 2020s
The reports outlined above, general interest in EVs, and the consumer benefits of EVs signify growth opportunities in the global EV market. It'll be interesting to see how long it takes until EVs dominate the automotive industry.
Comments (0)
This post does not have any comments. Be the first to leave a comment below.
---
Post A Comment
You must be logged in before you can post a comment. Login now.
Featured Product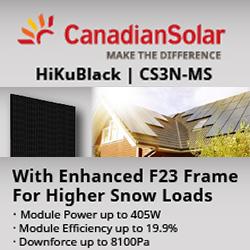 Aesthetic appearance for residential systems: With black backsheet & black frame, Power range 380 ~ 405 W, Low power loss in cell connection. Enhanced reliability: · Low temperature coefficient (Pmax): -0.34 % / °C, LID LeTID less than 2.0%, Lower hot spot temperature, Better shading tolerance.