Zeitview Reveals 51% of Large-Scale U.S. Solar Plants are in 'Excellent' or 'Good' Condition
With more than 100 GW in operation today and 150 GW in projected large-scale installations over the next five years, solar is America's fastest-growing renewable energy source. To help optimize resources for the accelerating industry that is facing a workforce paradigm shift, Zeitview, a leading provider of advanced energy and infrastructure inspections, has completed its North American Solar Scan. This news comes on the heels of Zeitview's acquisition of Heliolytics. Zeitview will showcase the data findings and imaging and highlight the acquisition news at RE+ 2023 in Las Vegas, Nevada, from September 11-14 in booth #27112.
Results of the nationwide scan show that factors like age, size, positioning, location and materials all play a part in a site's long-term operational condition. Initial data highlights of the inaugural scan include:
51% of the U.S. fleet is in excellent or good operational condition, meaning an asset rating of BBB or higher.
As they age, plants ten years and older show different stages of deterioration, with approximately 25% of the older fleet still in excellent or good operational condition with 11% still AAA-rated, meaning each of the three assessment areas is in the highest working order with minimal signs of degradation.
On average, larger plants tend to be healthy, with more than 50% of the 100 MW and larger fleets in excellent or good condition.
Tracker-mounted appear to fare better over time than fixed-tilt sites, with 54% in good or better condition compared to 44% of fixed-tilt sites.
"More often than not, the U.S. solar industry has operated in a peculiar blind spot, devoid of the transparency that has long been a hallmark of fossil fuel energy sources. While the latter has enjoyed insights into their condition and performance, the solar industry has been navigating without such crucial information," said Mark Culpepper, general manager of global solar solutions at Zeitview. "The insights offered by the North American Solar Scan provide the oversight crucial to maintaining high-performing assets to enable a successful clean energy transition. This data can tell owners and O&M firms specifically where to troubleshoot while saving them money on inspection costs. More importantly, it helps focus the limited labor resources on the power plants that actually need attention."
This intelligence represents a small facet of the North American Solar Scan program data. Zeitview utilizes AI-enabled software trained to detect specific defects common to photovoltaic (PV) equipment to ensure accuracy and depth for every scan. All derived conclusions are overseen by data and solar industry experts who understand best practices for data handling and PV technology. Zeitview's data collection and analysis methods offer comprehensive thermal and standard photographic views of solar assets and provide owners with actionable insights.
The exhaustive data has garnered new attention to the company's initiatives and new customers, like Nexamp, a solar energy company with capabilities spanning the entire project lifecycle, from project development and construction through operations and customer management. Nexamp has installed over a gigawatt solar capacity with over 250 sites spanning ten states. The company is complementing its drone operations with the results from the North American Solar Scan and Zeitview's comprehensive analysis platform to improve all areas of its business.
"Over the past several years as an owner-operator, we have realized the value of conducting aerial inspections to monitor the health of our growing portfolio. Transitioning to Zeitview has had a significant positive impact for Nexamp, providing additional insights into our assets and increased benefits from previously unavailable drone features, including temperature, full orthomosaics, and overall equipment health," said Skip Provost, Vice President of Operations and Maintenance at Nexamp. "These new features allow us to optimize our plants further while comparing performance to broader industry benchmarks. With access to Zeitview's comprehensive reporting, we can quickly make more informed decisions to prioritize our service activities and optimize our resource allocation to ensure peak energy output and community solar credits for our customers."
Using crewed aircraft to capture aerial imagery and thermal scans, Zeitview successfully recorded asset condition data on 95 GW of the United States fleet of solar power plants during the 2023 North American Solar Scan. Zeitview applies a three-letter asset rating system from AAA to DDD upon scan completion to reflect a site's condition. Each letter represents a specific aspect – power loss, module condition, and cell temperature. Expanding its scope beyond North American Solar Scan data, Zeitview is set to capture over 200 GW of aerial imagery and data across the global renewable energy sector this year.
To learn more about the North American Solar Scan, the asset rating system, or to view results on Zeitview's subscription-based Solar Insights platform, please visit www.zeitview.com or stop by Booth 27112 while at the show.
ABOUT ZEITVIEW
As a single partner for aerial inspections across a broad spectrum of industries, including solar, wind, real estate, telecom, and utility assets, Zeitview is trusted by the largest enterprises worldwide to deliver fast, accurate insights that optimize asset performance and reduce operating and maintenance costs. Combining state-of-the-art aerial inspection software with the ability to capture in-depth visual data via airplanes and drones, Zeitview harnesses the power of artificial intelligence and machine learning. Such aerial intelligence delivers customers actionable insights in near real-time and empowers organizations to make better-informed decisions about their most critical assets at scale. Learn more about Zeitview's cutting-edge solutions at www.zeitview.com.
ABOUT NEXAMP
Nexamp is transforming the new energy economy with proven solar and storage solutions, and inviting individuals, communities, and businesses to take part in the benefits. Our end-to-end capabilities—including project development and acquisition, design, construction, and operations—position Nexamp as a just and equitable market leader. By building integrated clean energy products, we ensure that both savings and job opportunities reach everyday Americans. With more than 1 GW of renewable energy-generating assets currently in operation or under construction, we're building a cleaner and more resilient future. Visit us at www.nexamp.com.
Comments (0)
This post does not have any comments. Be the first to leave a comment below.
---
Post A Comment
You must be logged in before you can post a comment. Login now.
Featured Product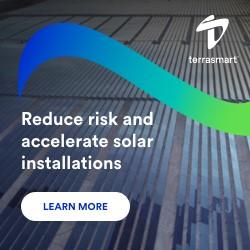 We push the limits in renewable energy, focusing on innovation to drive progress. Pioneering new solutions and ground-breaking technology, and smarter ways of working to make progress for our clients and the industry.